COVID may be about to rock the property world to its foundations. Such dislocations tend to create opportunities for investors, notes head of multi-asset investments David Coombs, but they don't come without risk.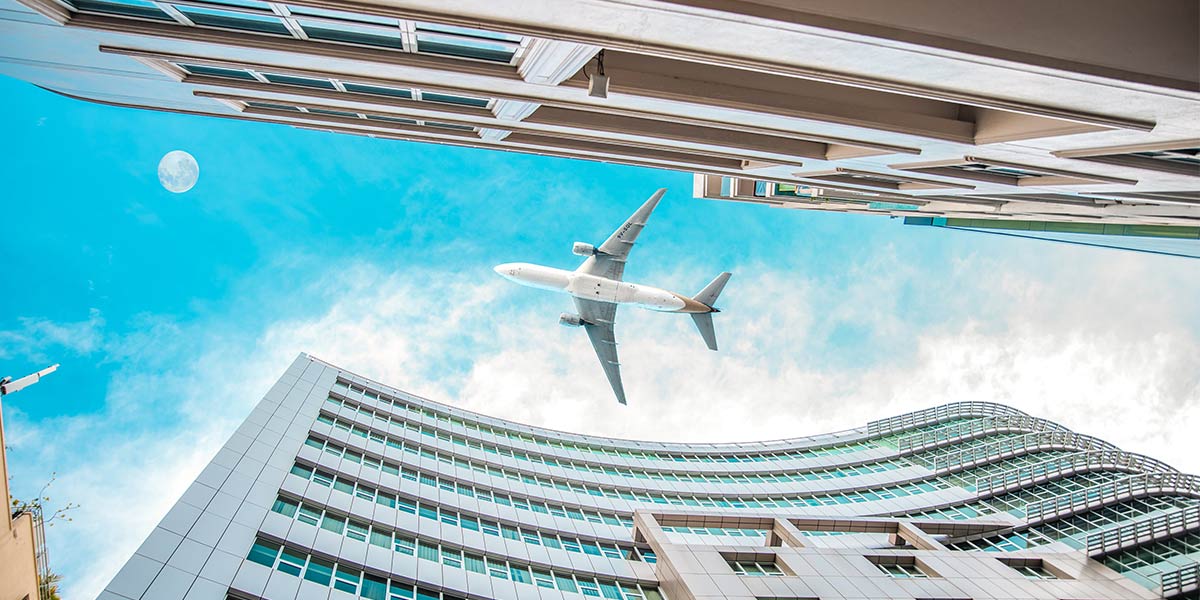 It's a dreary Monday at the fag end of July and the Spanish air bridge has collapsed. Will more air bridges follow suit? What would that mean for the travel industry? And what about the wider economy?
As always, the people caught up in the uncertainty blame the government. Yet the pre-vaccine world of COVID was always going to be uncertain, halting and precarious for any sort of planning. Well, that's what I thought anyway. And virtually everything I read makes those points daily. Anyone travelling abroad right now must be aware of this reality and have taken it into account when deciding to travel. So why have they been surprised by the break down of the air bridge? Perhaps they had subconsciously been persuaded by a 'Pandemic Put' sold by governments.
It's a bit like the Greenspan Put, which is an assumption that the US Federal Reserve effectively creates a floor for equity valuations by using everything at its disposal to pump up the stock market if it falls on hard times. If this assumption holds true it has a similar effect to owning a put option, which gives you the option to sell an asset at a set price to set a floor for your losses. Named after Alan Greenspan, the US Federal Reserve (Fed) Chair from the late 1980s to 2006, the policy has seemingly been taken up by each of his successors.
Like the Greenspan Put, the Pandemic Put allows you to take whatever risk you take and then get the government to throw money (often printed) at the problem to get you out of trouble. Er, that is, until they stop. Then you take to Sky News to blame the government, hoping a premiership footballer is also stuck in the same airport as you and can cause a Twitter storm until the government sends you a nice jet.
Government backstops have a curious impact on people's approach to risk. Whether this is flying to Torremolinos or buying high yield bonds. People ignore all the risks, dive in and fill their boots, assuming they will be bailed out if things go pear shaped. Today, all round the world, we have had more government backstops in six months than in all of the past 10 years. That has distorted a worrying amount of risk judgments, both in life choices and investments.
This is worrying me and I cannot help but feel this does not end well. But Mondays are depressing and it takes an act of will to bust out of a funk that can destroy your week. So I thought I would try to cheer myself up by challenging some of the doom merchants in the media (and my own head), channel my inner Boris, and identify some positive economic benefits of more home working.
For many years, London has been the dominant force behind UK GDP, followed some way behind by the other large provincial cities. Left-behind regional towns and rural areas became reliant on fiscal transfers from their wealthy neighbours. Their public transport was expensive and constantly failing, and their town centres were fading away. In many cases, wealthier people in these towns and villages were travelling long distances to London each day to pour their money into that pot. Now, working from their homes, perhaps they are more likely to spend locally, giving these towns a shot in the arm. And, as a bonus, those commuters have regained hours and hours of their lives.
Much has been written about the shift to home working, but what is clear to me is that the office is not dead. I suspect people will miss the social aspect of offices and the desire to have a life outside their home. It will be helpful for businesses too: divisions and teams get siloed very easily when staff aren't surrounded by the buzz of the whole business. Meanwhile, career-building and business innovation do seem to require physical gatherings also.
I don't hear much about working from close to home or WFCTH, a new acronym I have just invented. You lose the long commute, but you still get to spend time in an office with colleagues who live near you who may also have been commuting large distances to London, Manchester, etc. These smaller clusters could use some of the technology that helps us work from home to connect with other clusters. It may help businesses recruit smart people who never wanted to commute vast distances and so were never spotted in the past.
The commercial property sector (excluding logistics) has been unattractive for some time, in my opinion, due to ecommerce, Brexit and now COVID. My Multi-Asset Portfolio Funds have had little or no exposure to this area for a number of years. However, there may soon be opportunities in the upheaval this sector may experience.
The outlook could be quite bright in some areas once valuers get real and forget their models. Grade A regional offices may enjoy a renaissance on a multi-let basis as white collar workers, either individually or through companies, move to flexible contracts with offices closer to home. Lower-grade regional offices and large retail spaces could be converted to homes, helping bring life back to town centres. That would be a boon for smaller retail units offering specialist shopping and hospitality. Clearly this would need affordable rents and rates, so values need to fall to reflect this. As I alluded to before, I don't think they have fallen far enough yet.
The other area worth considering, for the very brave, could be industrial units. In a post-Brexit world a local supply chain could become extremely valuable indeed. Might we see the return of manufacturing to the UK? I think we might, as the UK consumer market is still one of the biggest in the world.
I have been sceptical of commercial property for some time. I am not calling the bottom just yet, but I do think there will be some interesting assets to pick up over the next 12 months. These may well be for our higher-risk funds as a growth driver (i.e. we would consider such investments as equity-type risk) rather than as diversifiers that provide low correlation to equities. I think the days of property as a diversifier may be over for good. Both in 2008/09 and 2020, property has fallen in virtual lockstep with equity markets.
Hey, if I do buy commercial property, I will take the blame if it doesn't work out. I won't be blaming the government – which may be why I want to see lower prices before I commit. However, if the Bank of England did  want to buy property REITS after a crash, it would be rude to refuse to sell … wouldn't it?