Great tech-spectations
Like it or not, the influence of technology on our lives is growing fast – global connectedness and endless information are at our fingertips 24-7, and technology's advance seems unstoppable. In the case of our financial wellbeing, do we ignore it at our peril?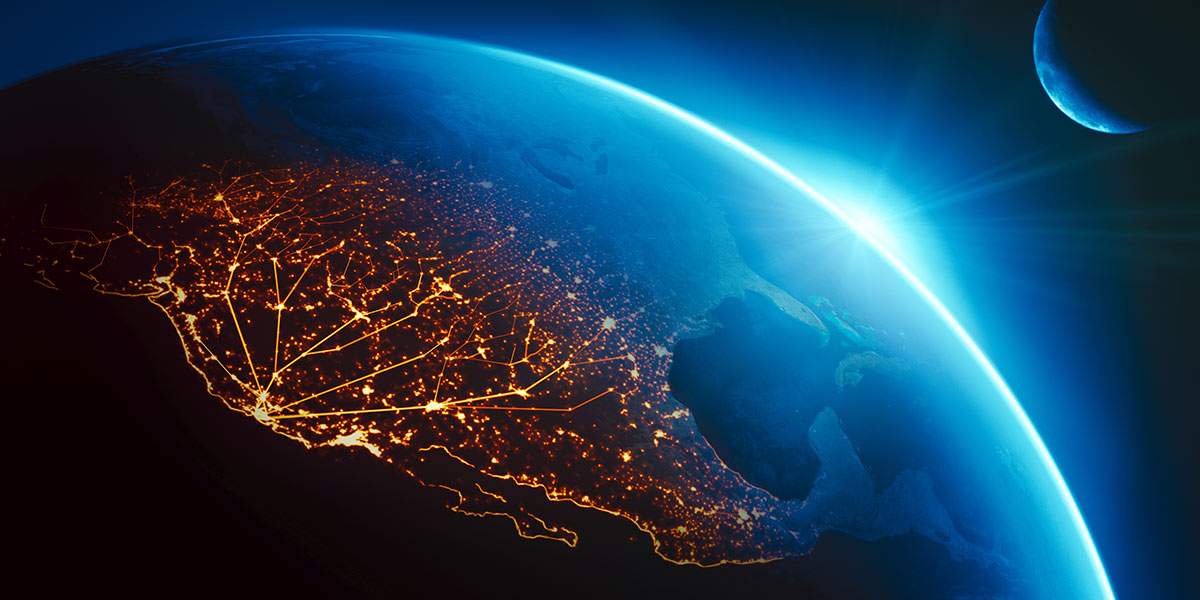 For the second time in an eventful two decades, US tech giants are at the epicentre of a boom in the sector. Will there be another bust? Growth in the sector looks like it's here to stay, but vigilance is required as some valuations start to defy gravity.
The value of US tech shares recently topped $5 trillion, surpassing the previous boom. The five biggest US companies are all tech stocks — Apple, Alphabet (the holding company for Google), Microsoft, Amazon and Facebook — and together they make up 13% of the S&P 500 index. Three of them didn't even exist 25 years ago.
Some valuations are reaching dizzying heights, reminiscent of the 2000 tech boom that went bust. For example, Amazon is up more than 150-fold from the low it reached in 2001 when technology hype had morphed into despair, and now trades at 151 times the 12-month forward P/E. That's in nosebleed territory compared to the average of 22.9 times for the other 'big-four' tech names and 17.7 times for all companies in the index.
In the previous boom, investors were carried away with fanciful projections of how much money could be made from t harnessing the new medium of the internet. But a lot of these predictions were made without the benefit of hard evidence. Amazon survived and thrived, but Boo.com and the like quickly fell by the wayside. When the bubble burst in early 2000, lo and behold! Tech companies were shown to be susceptible to economic cycles too.
Now the internet is well established, mobile via smartphones and a daily part of most people's lives. The fastest growth of all is coming from internet businesses – like Alphabet, Facebook and Amazon – that get significant 'network effects' from having a large, regular user base.
Alphabet and Facebook have been very effective at seizing a large share of the growing online advertising market – a fifth of global advertising spending went into their coffers in 2016. But advertising revenues are cyclical, and high expectations for advertising growth at these tech giants may be vulnerable to disappointment.
The counter-argument is that Alphabet and Facebook are being valued as franchises capable of growing other earnings streams as their advertising revenue growth slows. Alphabet has developed six other businesses with more than 1 billion users, including YouTube, Gmail and Google Maps. Facebook has 2 billion active monthly users, and two thirds of them use it daily. That's a big platform that it could use to generate non-advertising revenues.
Some analysts believe Amazon's relatively stratospheric valuation is justified by its dominance of e-commerce and its profitability could increase substantially. Particularly if it succeeds in driving a lot of conventional retail competitors out of business.
All the big five technology companies have built up significant cash piles that they can use to acquire businesses with expertise, technology or market positioning that will help them accelerate their growth. As technology changes ever more rapidly, they'll need to do everything in their power to avoid becoming quickly outmoded and going the way of Yahoo! and Nokia.
The technology sector could well pause for breath, or even see a bigger correction after a long period of outperformance. But we believe investors need exposure to the sector's higher than average growth and capacity to benefit from technological change.
You can read more about our views on the US technology sector and other key investment themes in our latest Insights publication.