Ice cream is for eating
Some companies are confused about the purpose of purpose, argues David Coombs, our head of multi-asset investments. Products and services should be tailored to their customers, not to fuzzy marketing slogans.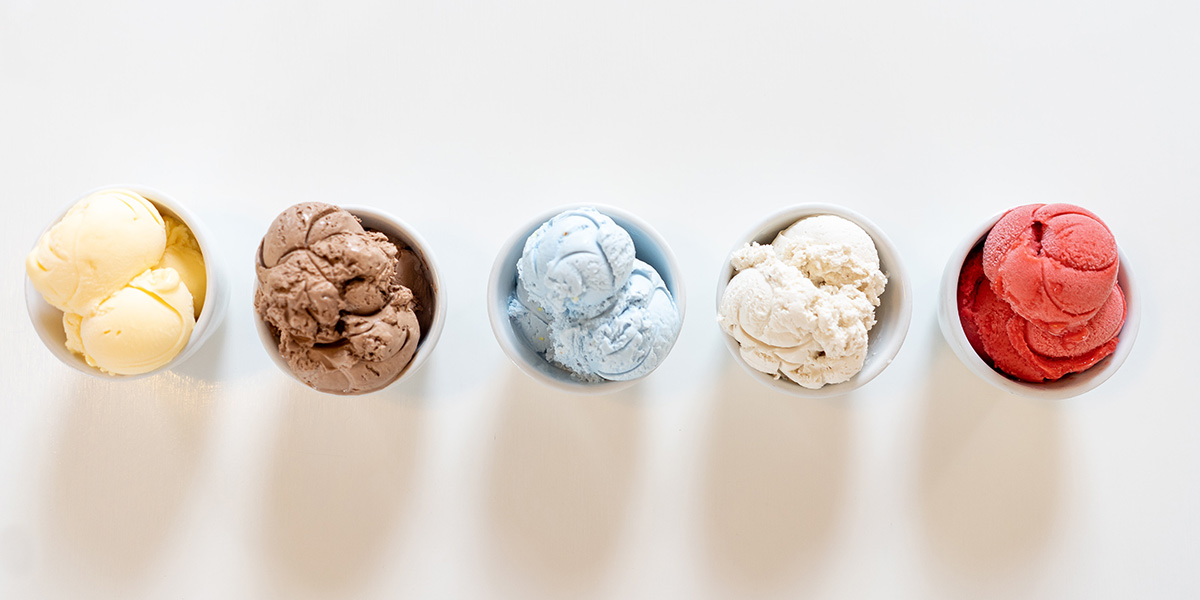 Given the number of Omicron cases in Wiltshire, we decided to stay in again last weekend. Now Tracey is a bit of a foodie and she didn't fancy another of my self-help meals, so we decided to get a fancy ready meal from one of the restaurant chains. (Deliveroo doesn't come to our village, too remote – three miles from the edge of Swindon!)
Anyway, we decided we would add vanilla ice cream to the chocolate fondant dessert to dilute some of the richness. This got me thinking of the purpose of ice cream. Now, hear me out, this isn't as daft as it sounds. This very issue hit the headlines recently, as Unilever came under fire from some of its better-known shareholders.
You may recall the CEO was ridiculed for some of the purpose statements around Hellmann's mayonnaise and Dove soap. There's also a growing backlash aimed at companies with virtue-signalling mission statements that sound as if they are playing to the crowd. One comment compared these to dad dancing. For example, Hellmann's purpose is "to help people enjoy good food, honest food, for the simple pleasure it is, without worry or waste". No it's not – it's to make bland, healthy food (lettuce) taste good by hiding the taste.
It feels to me that many companies have completely misinterpreted the purpose of purpose. It has been conflated with environmental, social and governance (ESG) issues or with trying to appear 'kind' to attract new, younger customers. A move to touchy-feely capitalism. Now, there's nothing wrong with being kind and thoughtful as a brand, that often pays dividends with customers, suppliers and regulators. But a business's purpose isn't an ESG issue. Sometimes they align, sometimes they don't, yet businesses should never forget what game they are in. An ice cream maker needs to make good ice cream, end of.
So, I am going to stand up for purpose. I might argue that the purpose of ice cream is to taste good, complement other foods to improve a dish, and cool me down on a hot day. It is not, I might argue, to "promote business practices that respect the Earth and the environment". This is a direct quote from Ben & Jerry's mission statement.
Good products sell themselves
We can agree with these aims, but my guess is that, deep down, Ben & Jerry's wants to sell lots of ice cream, so taste and price (i.e. value for money) are probably most important to the majority of its target market. Or maybe these businesses prefer to target those more attuned to environmental threats to the planet? Again, that could be a legitimate business strategy if your marketing intelligence is telling you this is the most important factor in the ice cream customers' decision tree. Something tells me this sort of market research isn't driving the latest marketing campaigns.
The point is that some companies appear to be forgetting some basic principles of business by getting distracted creating messaging that's trying to be relevant to the zeitgeist.
Purpose can be very powerful though if executed well. Clorox, which we own in our multi-asset portfolios, owns Kingsford, one of the leading brands in charcoal. They reviewed the purpose of charcoal to help them develop their product and plan their marketing campaigns. You would think it obvious: to provide heat. That is true; however, charcoal is mostly used when people get together for a barbecue.
In the past, Clorox focused on ensuring its briquettes got to optimal temperature as quickly as possible. From talking to customers, however, they learned that speed wasn't the key factor: customers wanted them to heat slower and last longer so they could enjoy a beer or two before putting the food on the grill. So, the purpose of the briquettes was to facilitate a social gathering, not just act as a heat source. Clorox switched to developing briquettes that heat more slowly and their marketing campaigns were full of young people standing on a beach around a barbecue slugging Bud from a bottle.
By analysing the purpose of the product, the design was changed, the sales messaging got amended and sales rose as a result. No virtue signalling, no 'aren't we nice people?' mission statement stuff, just a practical tool to reset thinking.
We take the same approach to fund management. When I think of our multi-asset funds, our purpose is to help our investors save for and maintain their chosen lifestyles with as few surprises as possible. It's not to outperform an index they don't understand or 'shoot the lights out'. It's really important to understand this day to day when you are surrounded by so much noise, to ensure you stay focused.
Purpose helps you understand your customer and it should be embedded culturally in a business so that everyone within it stays focused on what is really important, rather than trotting out meaningless statements. Businesses that fully embrace purpose tend to care most about who their customers are and what they want, rather than spending all their time focusing on what their business stands for and how they want to appear. It's not hard to figure out which companies produce better products for customers and better returns on capital for their shareholders.
My advice, cut out the pomposity, tell it as it is and focus on the real purpose. Dove deodorant is there to stop people staring at you on the Tube.
Tune in to The Sharpe End — a multi-asset investing podcast from Rathbones. You can listen here or wherever you get your podcasts. New episodes monthly.