The shock of the pandemic has made many businesses question how and why they do things. You shouldn't underestimate how valuable these re-evaluations are, argues head of multi-asset investments David Coombs. Or underestimate the changes they could have on the future.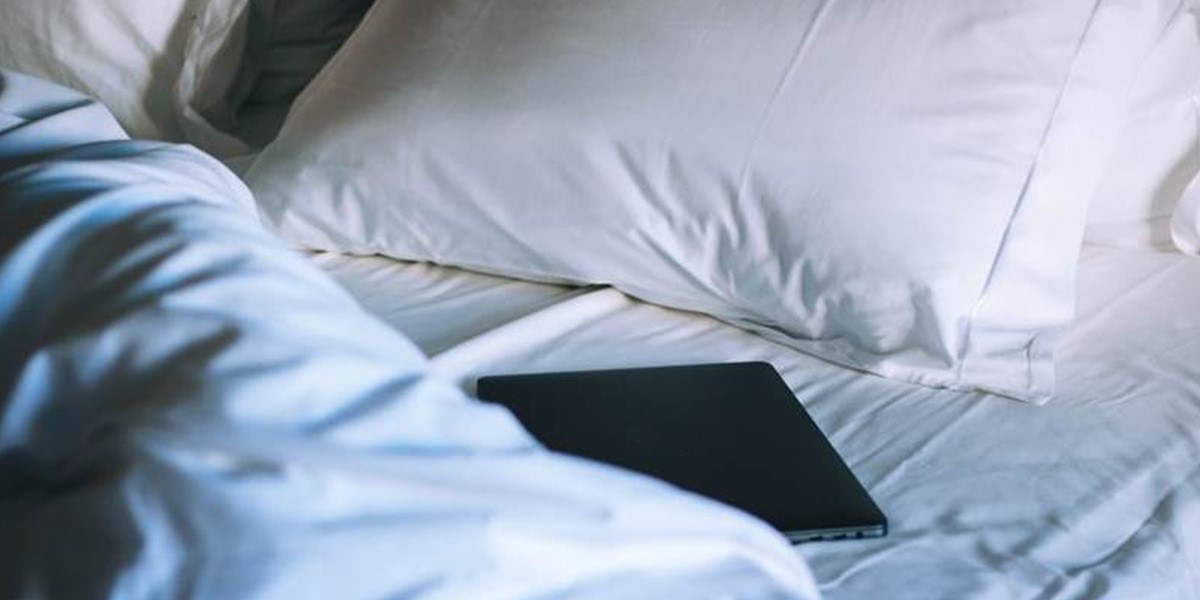 We're back in the foxholes for Lockdown 2.0, and if you're like me you'll feel a little like a second tour marine. You're not exactly fresh, but you're experienced enough with remote working now that you could do it in your sleep. And, if you're like me, you are doing it in your sleep.
I'm not stressed or anything. I've been lucky enough to ride out the pandemic relatively unscathed (barring an early scare with my son, who has recovered well). My multi-asset portfolio funds have been performing well too, thanks for asking. No, my problem is that work has invaded my home. When you sleep and rest metres from your work, it's very easy for it to drag you back during your time off. Especially now all your colleagues are buzzing your mobile night and day on WhatsApp, Teams and Zoom. My wife, Tracey, is dealing with a little insomnia too, so I can rule out finance-specific reasons!
Commuting every day is hard, yet so is working from home
''Commuting is hard on the body; working from home is hard on the mind''.
I've been working from home for almost eight months now and it has gone much more smoothly than I could have ever imagined. Yet I had been looking forward to being able visit the office a couple of times a week. The second lockdown, while less stringent (partially by popular verdict and partially by official design), has reinforced my yearning for some different scenery and to mix my days up a bit. It's funny, if someone had told me a couple of years ago that there's such a thing as "too much work-life balance" I would have laughed them out of town. Commuting is hard on the body; working from home is hard on the mind. 
So while that half-home, half-office set up I've been dreaming of is on hold for now, I have a hunch many people are feeling the same way as me. And now we have a couple of vaccines on the home straight, it may even be with us sooner than you think (but after Easter – come on, the pharma companies are good but they aren't God!). We've been pondering what lingering effects the pandemic will have on our lives and on the businesses that serve us.
Firstly, I think cities are in for a shake-up. They aren't dead by any means, yet they will find some tough competition from regional towns as more people spend more time (and more money) in their neighbourhoods rather than in the Big Smoke.  I believe this will have really exciting effects on recruitment as well. There are many brilliant people who despise big cities and large crowds. There are others who would rather spend three hours a day with their kids rather than commuting. Now, greater acceptance of remote working means more of them could work for larger, different businesses, which is good for their wallets and good for the businesses who can make use of their skills.
Nothing like a crisis to shake up business strategy
If this comes to pass, many city-focused businesses that rely on a daily tsunami of commuters may have to fix their business models – and quickly. Meanwhile, other businesses are realising just how silly they've been in the past. One company executive we spoke to recently sheepishly noted that they won't be flying halfway across the world every month for catch-up meetings with regional heads. That can really be done very simply over Zoom. Crazy really! The tech has been around for years! But we all know how easy it is to keep doing things as you did before.
That's one huge silver lining of the pandemic. It has been such an almighty shock to everyone that it has made us all re-evaluate how and why we do things. Companies are no exception. Well the companies that we're speaking to are reassessing themselves from top to bottom, at any rate. And we think that bodes well for how they will perform over the coming years.
Meanwhile I need to get back to the office to catch up on some sleep. It's a strange old world.
You can read David's In flux report on the pandemic and its implications for his multi-asset portfolio funds here.