Mario Draghi has effectively turned the money printer on and walked out of the European Central Bank. Chief investment officer Julian Chillingworth takes a look at the state of the Continent.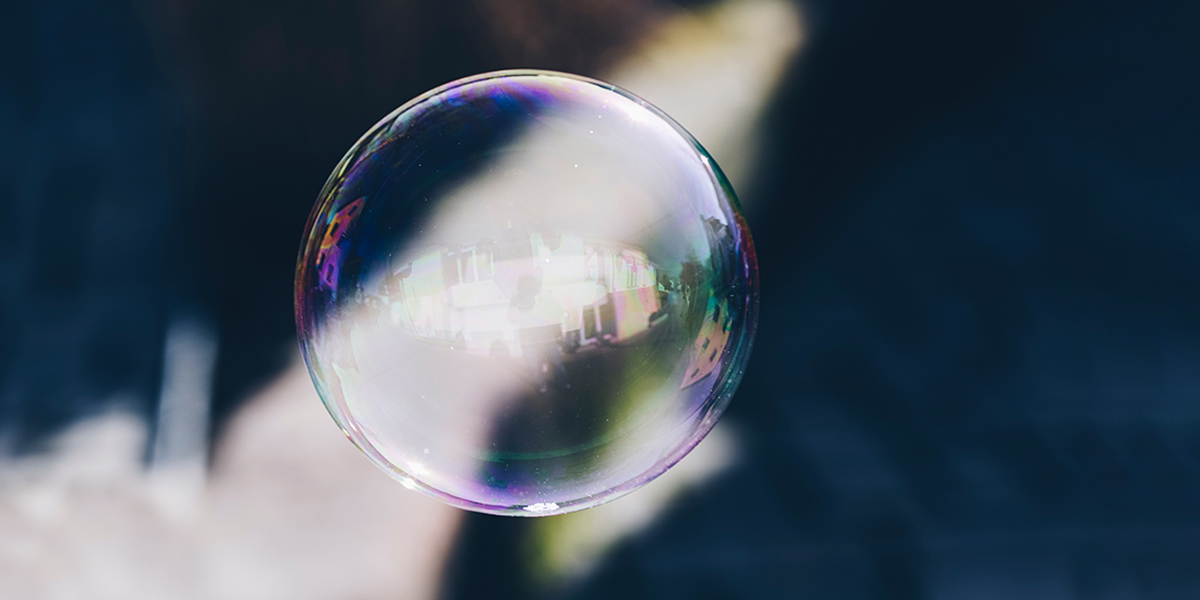 At his penultimate meeting, outgoing President of the European Central Bank (ECB) Mario Draghi announced a series of measures to ease monetary policy in the listless region. The bank cut deposit rates by 10 basis points to -0.50% and will restart quantitative easing (QE) on 1 November. At just €20 billion (£17.7bn) per month it's peanuts compared to historic QE – since 2015 the ECB's bond purchases have totalled €2.65 trillion – but crucially the new programme has no set end date. Until inflation gets back to 2% and stays there, QE and zero rates are here to stay.
After years of carefully controlled rhetoric, Mr Draghi threw out convention and openly attacked politicians, blaming their austerity-obsession for the extraordinary amount of monetary stimulus the ECB has had to do in order to achieve price stability. He ended the press conference with a teaser: president-elect Christine Lagarde might consider helicopter money in her strategic review of future policy.
We think these measures should stave off recession, but Europe remains weak and vulnerable: growth forecasts for 2019 and 2020 have just been revised down (to 1.1% from 1.2%, and 1.2% from 1.4% respectively). This weak growth is partly structural, due to demographics, malinvestment, and poor productivity. But it's partly cyclical too, and there's a grave risk that the pronounced cyclical slump in manufacturing and regional areas spills over into the service sectors.
The US-China trade war also took some blame for the downward revision. A legitimate finger-point as the eurozone is especially vulnerable to external shocks and supported by plenty of formal evidence. Renewed uncertainty since May indicates additional knock-on effects that will further push GDP down in the second half of 2019 and into 2020.
But it isn't all bad. Employment growth and wage growth are decent, and rates of savings are robust enough. A healthy labour market and easy money should stave off economic lassitude and inflation-adjusted growth of the money supply (one of the most anticipatory indicators of recession) should remain positive.
Index
1 month
3 months
6 months
1 year
FTSE All-Share
-3.6%
2.0%
4.3%
0.4%
FTSE 100
-4.1%
2.0%
4.7%
1.5%
FTSE 250
-1.1%
3.1%
3.0%
-3.4%
FTSE SmallCap
-2.7%
-2.4%
1.0%
-4.8%
S&P 500
-1.1%
10.4%
15.6%
9.2%
Euro Stoxx
-1.8%
6.5%
11.1%
2.1%
Topix
-0.6%
6.1%
9.2%
-0.5%
Shanghai SE
-4.6%
-0.5%
0.3%
8.0%
FTSE Emerging
-3.9%
3.7%
6.6%
5.7%
Source: FE Analytics, data sterling total return to 31 August
Staggering on
Usually a month of sand and sunshine, August this year had us all hot under the collar for rather different reasons. From allegedly lying to the Queen and defying an Act of Parliament, those brave enough to keep their news alerts on will know that Boris Johnson's fledgling government helped British politics breach extraordinary boundaries.
After losing six votes in six days, his Parliamentary majority and countless MPs with it, Mr Johnson found a solution by controversially – and maybe illegally – calling a five-week suspension of Parliament. Where does this leave us? The refusal by the rebel alliance to allow an election, followed by the proroguing of parliament, together with Mr Johnson's refusal to request an extension, leaves all options on the table.
All these politicians who are said to be acting in the nation's interest seem to be ignoring the rest of the world, which is thinking we've lost the plot and should be ignored from an investment perspective. The longer this debacle goes on, the bigger the negative impact on the long-term prospects for our economy.
The consequences of all of this uncertainty are already being felt across the UK, where industrial production fell for the second month in a row, but the recent 0.9% drop was less than the expected 1.1% fall. The monthly UK GDP data were released, showing the nation had grown in July and that GDP was flat over the three months to 31 July. That eases recession fears somewhat, although the most important quarter will be the three months ending 30 September. A negative number there would mean the UK was technically in recession.
Overall, the UK is trudging through 2019 like a zombie. It's sort of lurching around and doesn't look too healthy as it staggers toward Halloween. Not quite dead, but not quite alive either. Here's hoping that the country can dispense with the spooky get-up soon. Unfortunately, it seems ever more likely that the nightmare will continue well beyond 31 October…
 
Bond yields
Sovereign 10-year
Aug 31
Jul 31
UK
0.48%
 0.61%
US
1.50%
2.01%
Germany
-0.70%
-0.44%
Italy
1.00%
1.54%
Japan
-0.28%
-0.15%
Source: Bloomberg