Mopping up the greenwash
Working the doom-scrolling nightshift sends Rahab Paracha deep into the metaphorical forest on the problem of 'greenwashing'. Our sustainable multi-asset investment specialist looks at the regulator's proposed new rules to stamp the practice out among fund managers.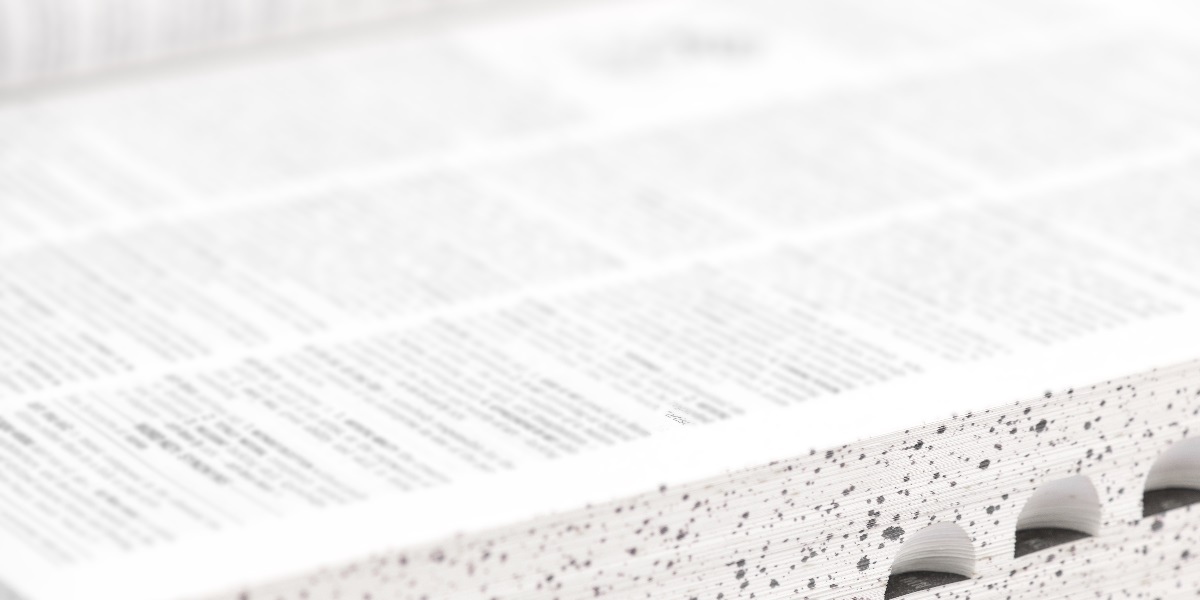 Scrolling through Twitter just before bed, there's always a bunch of tweets linking to random articles, most of which are pointless but interesting nonetheless. I'm sure you've all been there.
The other week, during one of my social-media-harvesting nightshifts, I came across the article, 'Greenwashing enters the dictionary – but what it does mean?' Of course, given the day job, I was intrigued. I learnt that 'greenwash' is among 370 new words to be added to the Merriam-Webster dictionary this year – a clear indication to me that the word has fully entered the mainstream beyond the realm of financial services. Greenwashing was defined as "making (something, such as a product, policy, or practice) appear to be more environmentally friendly or less environmentally damaging than it really is". With more people aware of the term and hearing it in their everyday media (just the other day we had Greta Thunberg claiming COP27 was greenwashing, for example), it's no surprise that the Financial Conduct Authority (FCA) has put together new rules to crack down on greenwashing in the investment industry, where some investment managers are making unjustified environmental claims for their products. As someone who works on a range of sustainable multi-asset portfolios, I for one am very happy that the FCA has, and I welcome the new proposals for a few reasons.
Over the past few years, sustainable strategies have been extremely popular with investors as more and more people choose to invest their money in ways which benefit people and the planet, as well as trying to make a decent return. It's great to see huge demand for sustainable investment products and asset managers have launched a large number of funds in response. But, because sustainable investing hasn't yet got a truly shared language, the flurry of launches has led to funds using a wide variety of terms to describe their sustainable approaches with no real way for investors to check that they can back up their claims or simply and accurately compare them with others.
We've seen 'climate funds' frequently holding investments in the likes of oil companies Chevron and ExxonMobil, and funds trying to launch as sustainable options while containing carbon-intensive energy companies in their 10 largest investments with no obvious context or rationale. This is confusing for investors trying to invest in line with their values. And it's equally bad for financial advisers who are trying to recommend authentic funds for their sustainability-conscious clients to avoid any mis-selling accusations. The lack of clarity really needs fixing.
In response to this, the FCA proposes Sustainability Disclosure Requirements (SDR) with the aim of equipping investors and their advisers to more effectively identify sustainable products that meet their needs. They will gather feedback from asset managers and the public between now and 25 January, before finalising them sometime in 2023. (You can have your own say on the rules up for consultation here).
So, what are their proposals so far? First, we've got three sustainable investment labels (thankfully down from the originally proposed five):
1. sustainable improvers – invested in assets which may not currently be sustainable but through engagement have the potential to become more sustainable
2. sustainable focus – already 70% invested in assets that are sustainable or supporting sustainability to protect people and/or the planet
3. sustainable impact – Investing in new capital to achieve a pre-defined, positive and measurable environmental and/or social impact.
Do as you say
Importantly, in order to gain a label a fund must have a clear sustainability objective and disclose key performance indicators against it. Essentially, the FCA has taken the approach of 'say what you are going to do, then show me you've done it'. This contrasts with last year's EU Sustainable Finance Disclosure Regulation, which is quite a bit more prescriptive in defining what constitutes 'sustainable' in the first place through things like the EU taxonomy. This has its benefits, as even with the FCA's labels we will still have firms formulating their own sustainability objectives (although the FCA has proposed that these will be independently assessed). This multitude of self-stated objectives could cause problems, but equally, given there are lots of gaps in sustainability data currently, I think it makes sense to take this approach, at least for now, to avoid delaying the regulations further.
It's good to see that the FCA also wants to make it a requirement for funds to clearly disclose 'unexpected investments' in their sustainability reports. This will force funds to show investors any companies they might find 'surprising', e.g. an oil company in a sustainable focus fund, and then explain why it's held. I'm sure this is the FCA's way of making sure funds are thinking very carefully about their sustainability objective before they invest in any assets – another way for them to reduce the risk of greenwashing.
There are also proposed new rules on naming and marketing. Products that currently promote themselves as 'ESG integrated' or employing 'exclusion/negative screening' or basic 'ESG tilts' will not get a sustainable label based on these attributes alone. They must show a true sustainable bent, as per the labels above.
I'm looking forward to seeing how the sustainable investment landscape evolves in the next two to three years as SDR comes into force. Hopefully investors and their advisers will find it simpler to understand and invest in the space. In the meantime, from launch we have worked to try be as transparent and clear as possible about what we can and cannot hold in our own sustainable Rathbone Greenbank Multi-Asset Portfolios through documents such as our biannual case study brochure, our sustainability process brochure, and our annual review, as well as answering any questions advisers and investors have. Let's see where we go from here.
Tune in to The Sharpe End — a multi-asset investing podcast from Rathbones. You can listen here or wherever you get your podcasts. New episodes monthly.