Murder in the middle
Be unassailable in what you do or be the cheapest in the joint, because if you're neither you're nothing, warns David Coombs, our head of multi-asset investments.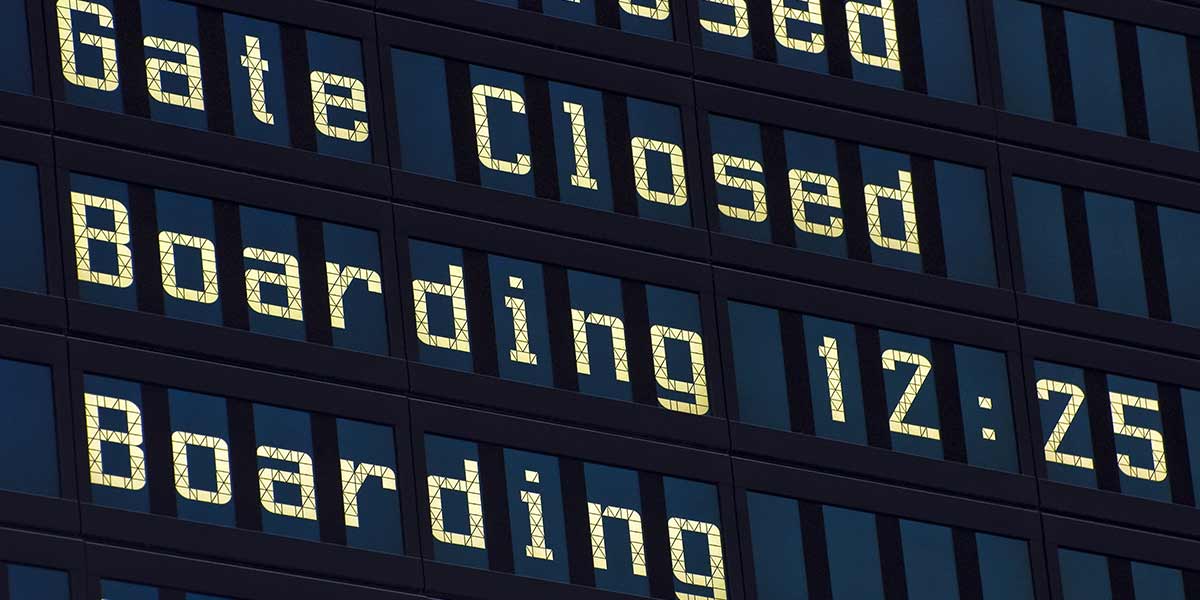 What's the difference between a flag carrying airline and a bargain bird? Not much when you're flying BA.
I flew back from Malaga last Friday on British Airways, having flown there the previous evening with "no-frills" Norwegian. Sometimes real world research is far more instructive than sitting in the City looking at spreadsheets. BA has cut prices to compete with their noisy peers. A successful strategy? I don't think so. It's stuck in the middle and that's dangerous territory – just ask Tesco.
Norwegian treats its passengers like cattle at boarding. You expect that from a cut-price operator. The plane was brand new and the experience on board no different to any other short-haul flight these days: mostly awful, but with noise-reduction headphones just about manageable. BA, in classic British style, now boards its flights by pecking order from one to five. Five goes last. Passengers in this group are made to feel very inferior and are stressed by the very real risk that their hand luggage will be taken from them and put in the hold. Contrast with Norwegian where everyone is treated like cattle (there's not even a speedy-boarding option) – at least you don't feel inferior.
Despite being in both the BA Executive Club and frequent flyer programme, and travelling on business, my ticket was group five. Many corporate travel policies seem to work this way these days. I was in the last group to board, which meant I risked losing my overnight bag, which had my iPad and work documents in it, to the hold.
So what? BA has decided that competition from Ryanair, easyJet, Norwegian, etc needs to be challenged head on. So it has reduced service on short-haul flights, adopted reserved seating and luggage-charging options and now boards its flights like budget airlines. The trouble is that it doesn't understand the nuances and has executed badly.
So now BA has damaged its brand. Customer expectations are probably higher than Ryanair's long-suffering customers, but the experience is probably indistinguishable in all the areas where it matters. BA hasn't considered that many business passengers travel economy, as do many of its loyal club members/customers. By moving down the market to compete on price and not attempting to identify a competitive advantage, it has alienated a big part of its customer base. How does this end? I suspect not well.
It would be unfair to single out BA in this. Many mid-market businesses in various sectors are using cost-saving automation to improve margins. Unfortunately, all these changes add up to reduce the quality of services. Try checking out a plank of wood at B&Q – I haven't, but I'm sure it's difficult in the bagging area! KFC sacked its specialist distributor and transferred to DHL. That went well. Just another good example of spreadsheet attraction over common sense.
Many businesses are forgetting a cardinal rule: a business has more stakeholders than the staff and shareholders. It's called the customer, a key asset. In retail, distribution, financial services and others automation is being adopted to cut costs (usually humans) to improve margins and create efficiencies for the company. Not enough consideration is made of the customer experience.
This is very dangerous because if you cannot differentiate your service Amazon is coming for you (or a competitor who can execute better). So you need to offer a premium or specialised service/ product or a cheap and excellent execution; i.e. demonstrate good value for money. Anywhere in the middle and you could be toast. Think the carnage in mid-range restaurants in the UK at the moment.
When assessing new investments (or those we already hold) we try to understand the customer experience and how it's trending. Only when you do this can you analyse the competitive landscape and potential threats. It doesn't matter whether a firm is selling to government, other businesses or direct to the consumer. Treat the customer badly and short-term margin gains are quickly lost as revenues take a nosedive.