The market to supply new-fangled electronics for tomorrow's smarter, cleaner cars has captivated head of multi-asset investments David Coombs for several years. But in a costlier world, could there also be a resurgence in keeping older, dirtier, yet more economical, vehicles running for longer?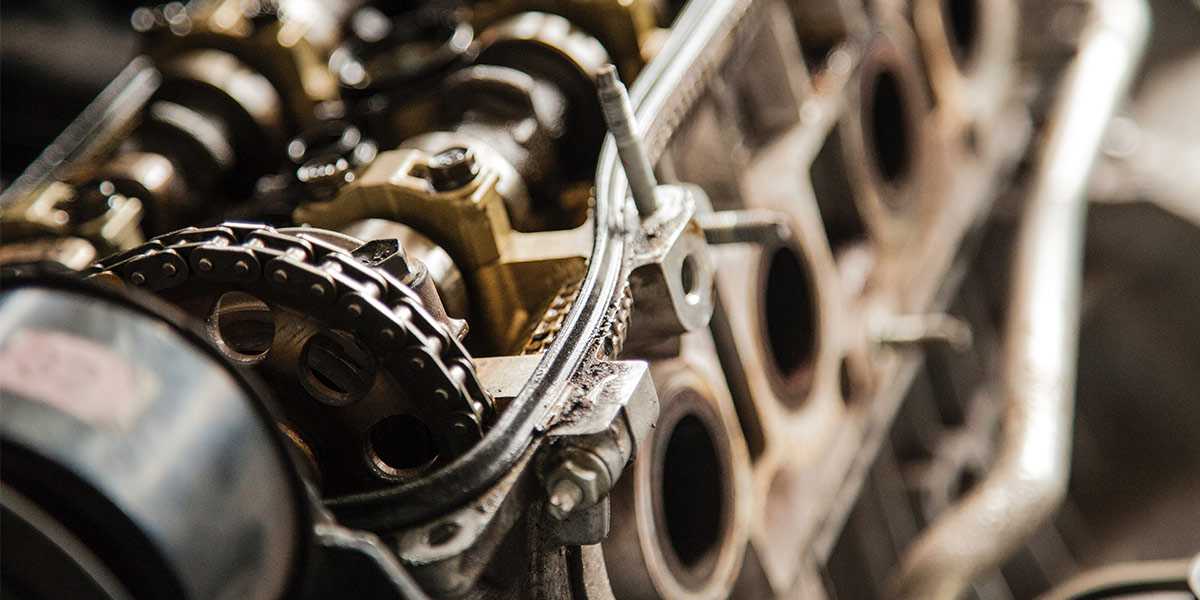 My father was an auto-electrician who got into selling autoparts from a small shop in front of the garage where he fitted car radios. For Millennials and Gen Zers, this used to be a thing. When you bought a car in the 1960s and early 70s it didn't have a radio, Bluetooth was a form of gum disease and wifi was a term of marital endearment. To be honest, windscreen wipers were a luxury extra.
Growing up I spent my holidays working in Dad's business – which, by the time I was a teenager, included a wholesale business distributing parts to all the garages in South Wales. My job was to clean the stockrooms full of exhaust pipes, clutches and shock absorbers. This was a dirty job, but my Dad believed that the owner's son couldn't have special privileges and therefore had to do the worst jobs to prove it. Succession this was not.
We had an exclusivity deal in South Wales on parts made by American firm AC Delco, which was a division of General Motors. This later became Delphi and eventually Aptiv which is a company we have in the funds' portfolios today. Life comes full circle.
Of course, Aptiv doesn't make clutch plates or spark plugs or big ends, so no more dirty cleaning jobs. Instead, it specialises in electric technology in the cars we drive today, from infotainment to advanced safety and connectivity. 
We hold Aptiv in our funds because it supplies most of the world's leading car manufacturers, and it benefits from the huge growth of this nascent market as we move toward electric cars and autonomous vehicles. Crucially for us, Aptiv gets this benefit without having to invest as much as, say, BMW or Volkswagen, in designing and developing the switch from combustion engines to electric. Not only that, but because it supplies many carmakers it's not an investment that must back the right horse.
Aptiv doesn't care if Tesla or Ford wins in terms of selling more vehicles and it doesn't have to worry about pricing and whether all that capex is eating away at its profit margins. It's the classic 'picks and shovels' trade: invest in who's supplying the tools on the road to the mine, not the miner chipping away underground.
Making cars go further
So far so logical. But it's quite interesting to look at autos from another angle which is a far less obvious potential investment case.
When I was in Atlanta pre-COVID, I met up with one of the US's largest autoparts companies and received a tour of the warehouse. This brought back vivid childhood memories of cupboards full of shock absorbers. I was surprised to see that, apart from a conveyor belt, not much had changed.
Initially I was quite dismissive. Given the move to electric and more complexity, surely the DIY need for autoparts was in long-term decline? The wholesale market largely distributes to independent garages, not the tied dealerships.
Effectively, this is linked to the second-hand car market. What is there to like?
A couple of bull thoughts:
What if, as petrol cars and hybrids are phased out, people keep their gas-guzzlers for longer as they are reluctant to move to full electric by 2030?
Given the rise in interest payments, will PCP (personal contract purchase) deals remain so popular? These hire purchase agreements work slightly like interest-only loans, with a balloon payment required at the end. After a decade of rock-bottom interest rates, it's no surprise that roughly 90% of new cars are bought this way in Britain. But is that still going to be feasible with interest rates many times higher? The prevalence of PCP finance allowed many people to buy much higher spec cars than they could really afford – will they trade down for a new car or keep their existing higher-spec car for longer?
In the US the car is still king and distances are obviously large. Electric car ranges still have some way to go to mollify concerns about getting stranded. So, could we see petrol clunkers of 20-year vintages for some time?
This is an area we are exploring at the moment and we will let you know if we make a purchase.
What I am sure of is that the simple story of 'just buy Tesla, it's going to win' is looking complacent. As always when a particular sector is experiencing a generational level of disruption, the identities of the ultimate winners and losers is shrouded. There are huge opportunities for both rewards and losses. We want to be involved, but are trying to find ideas outside the zeitgeist, where the results are hopefully less binary.
By the way, I'm not claiming any specialist expertise here. I may know the names of all the parts, and how to store them, but I still have no idea what they do. Perhaps that's why Dad sold the business: he could see succession was pointless.
Tune in to The Sharpe End — a multi-asset investing podcast from Rathbones. You can listen here or wherever you get your podcasts. New episodes monthly.