As investors look ahead to a time when the pandemic will be over, Ed Smith and Sanjiv Tumkur, our respective heads of asset allocation and equity research, question whether equity markets are in the midst of a great rotation from 'growth' to 'value'.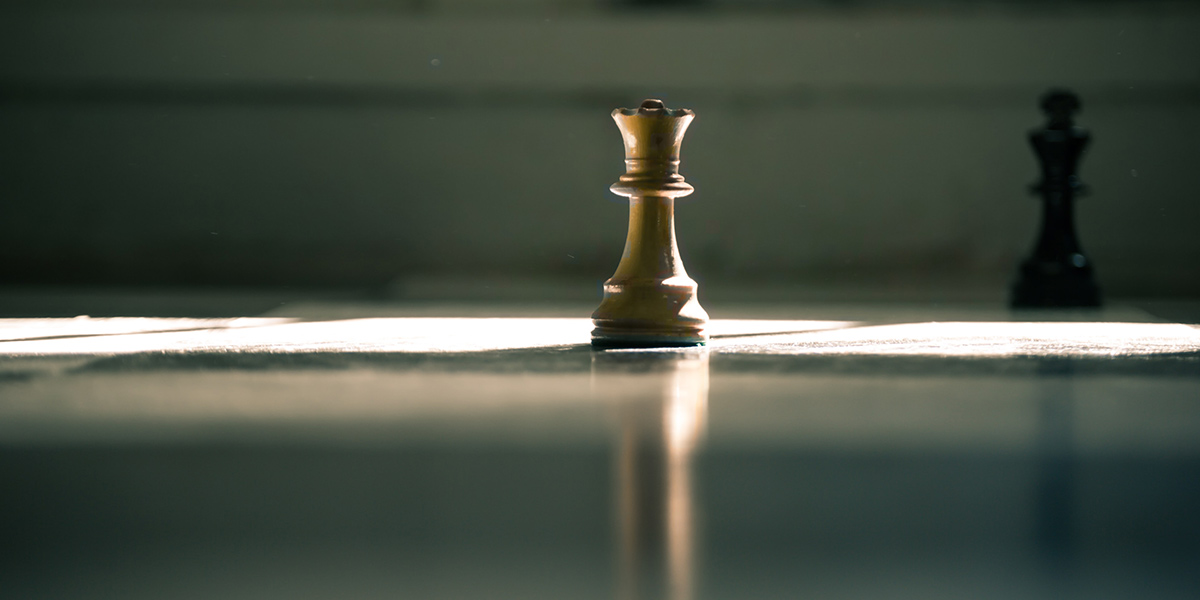 By Edward Smith, head of asset allocation research and Sanjiv Tumkur, head of equity research
As vaccines dominated the headlines, a shift began where stocks that were seen as winners of the pandemic seemed to go out of favour, and investors rushed to embrace the cheaper 'value' stocks that have been hard hit by the pandemic. Is this a lasting change of heart that could impact on the long-term performance of your clients portfolios?  We don't think so.  The last three significant rallies in value stocks happened in 2009, 2012 and 2016 when economic conditions were very different than they are today. 
Those past value rallies occurred when leading economic indicators were depressed, when yields on corporate bonds versus safer government debt had spiked and when the broad market had experienced a large sell-off. None of those conditions are in place today. It's also unusual that the recent bounce in value stocks has not been driven by rising bond yields. If central bank bond buying programmes continue to keep a lid on yields, the policies could hold back any further rally in value.
Around half of the MSCI World Value Index is made up of companies in the financials, energy and materials sectors, the earnings of which haven't grown in aggregate since the global financial crisis. While there are undoubtedly attractive names in each of these sectors, we would be cautious about increasing broad exposure to them given the uncertainty ahead.
But what about the most expensive growth stocks? Should clients be worried about any exposure they have to them? We think it makes sense to reduce exposure to the most expensive growth stocks, while sticking with quality factors found in the cyclical companies (those that do better in an environment of broad economic growth) that lie somewhere in the middle of the growth-value spectrum. As for 'pure value' and 'deep cyclicals', whose prospects rest solely on the COVID recovery rather than any structural or fundamental drivers – we see these as unattractive for long-term investors.
Some sectors look more likely to benefit as the global economy recovers. In particular, the industrials sector has performed well recently due to its cyclical qualities. Elsewhere, the travel and leisure industry has been in the eye of the storm for much of the pandemic, so it could offer many opportunities if the economy picks up. However, these opportunities depend on how long it will take for working practices and consumer behaviour to return to normal. 
For other industries, the outlook is more mixed. For example, oil should benefit from improving global economic growth due to higher oil demand and prices. Energy stocks bounced following the positive vaccine news but remain at historically low levels. While they could perform well during a recovery, the upside is tempered by longer-term uncertainty regarding the transition to clean energy. There's also a possibility that Iranian oil supply could re-enter the world market under a more dovish Biden presidency, and drive down prices. 
In terms of regions, Japan's Nikkei 225 index has been one of the world's strongest-performing stock market indices in 2020, even beating the S&P 500. Its resilience can partly be explained by a combination of sector exposure, stocks that have 'growth' and 'quality' characteristics (especially low debt levels and high cash balances) and stable dividends, while also benefiting from a weaker yen. 
Asia, and particularly China, have had a strong year, but we see reasons for caution on the prospects for this to continue in 2021. For one, Asian equities tend to outperform when the gap between the region's GDP growth and developed market GDP growth is increasing. The COVID vaccine would help consumption expenditure in Western countries more than elsewhere, as some emerging market countries may struggle to access sufficient numbers of vaccines at first. 
The profits of Chinese exporters have been supercharged this year, picking up market share from countries with longer-term lockdowns, amid increased spending on electronics, furniture and other household goods, particularly those offered by online sellers. In a vaccinated world, some parts — though not all — of this trend could unwind. 
Focus on growth and quality 
We still think it makes sense to keep a bias toward companies with a track record of persistently strong growth. However, with effective vaccines coming out, a more balanced stance is now warranted, moving more towards the middle of the value-growth spectrum — looking for quality companies that have cyclical characteristics, and are available at a reasonable price.