Earnings season has mostly gone well and analysts have increased their forecasts for future profits. As long as the vaccine rollout continues and any new variants stay under control, we should be in for a rejuvenating summer, for businesses and for our wellbeing.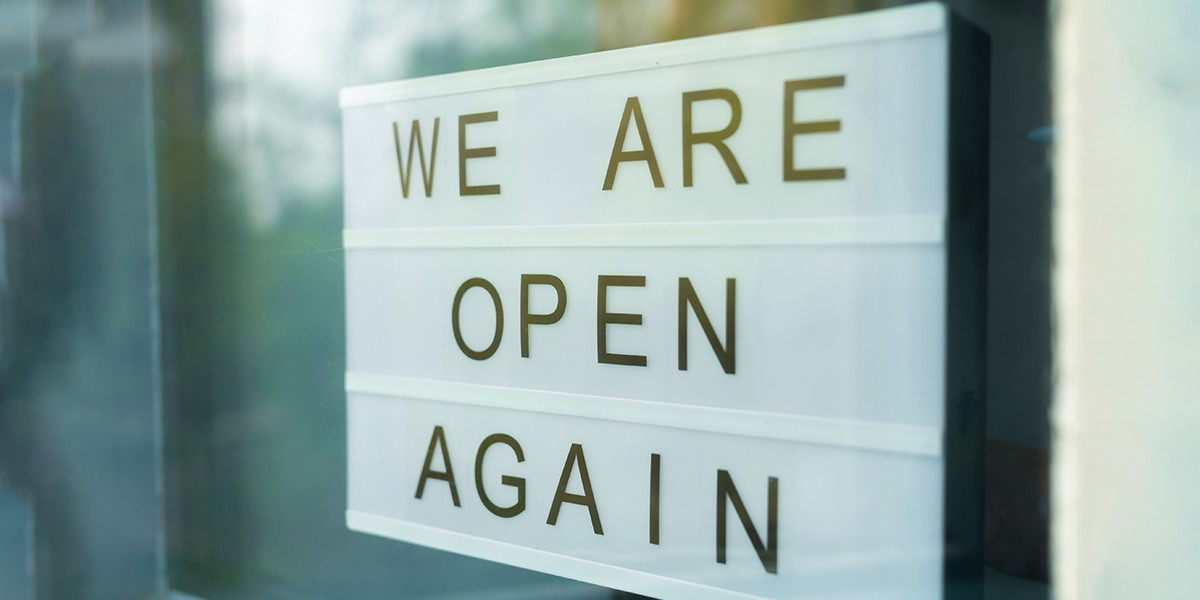 UK equities reached new high post-pandemic highs in April, while US indices reached new record highs, as economic measures continued to improve. Annualised American GDP growth was 6.4% in the first quarter, driven by a 10% jump in household spending, as well as boosted government support. US GDP is now within touching distance of its pre-pandemic level, even though the hospitality trade is yet to fully recover.
With the vast majority of US businesses having reported, the average S&P 500 company increased profit by just under 50% in the first quarter compared with a year earlier. More than three quarters of them also reported higher earnings and sales than analysts forecasted. Things weren't so great a year ago, so beating that level shouldn't have been particularly hard (the US had already mostly reopened before quarter began). However, analysts have also increased their forecasts for future profits by roughly 5% (the second-highest increase going back to 2002). Typically, analysts rein in their forecasts at this point of the quarter, so this is a promising sign for the rest of the year.
Banks have performed exceptionally well, as longer-term bond yields have increased while short-term interest rates (which are more easily kept at heel by central bank policy) have stayed low. That means they can make more money from the difference in rates they pay short-term depositors (virtually zero) and what they can charge to lend that money out long-term as mortgages, business funding, car loans and the like (which have been rising). Lenders with investment banking arms have done even better because they have made a lot of money from a flurry of IPOs, pandemic-driven issuance of bonds and shares to plug holes from lockdowns, and a few volatile sessions that have boosted their trading income.
Earnings have been mostly going well in the UK too. Banks, miners and large consumer brand companies posting strong profits have pushed the UK market higher. However, a few in these industries have fallen short of expectations.
There's a lot of money to be spent out there, with UK households amassing about 10% more savings last year than they did before the pandemic. That's the second-highest proportion of any major nation (the US being the highest). As long as the vaccine rollout continues and variants don't get too nasty, we should be in for a rejuvenating summer, for businesses and for our wellbeing.
In the UK, economic growth returned – albeit modestly – in February. The 0.4% monthly increase leaves GDP 7.8% below its pre-pandemic level, but it's a start. Driven by construction and manufacturing, it should soon be bolstered by the reopening of the hospitality sector. Take a glance across the Atlantic for an example of what we can hope for. Economists have pushed up their expectations for US economic growth in 2021 to in excess of 7%. Some have gone as high as 9%. Despite the upward march of GDP and inflation forecasts, government bond yields fell back last month. This helped buoy 'growth' equities, which have had a tough few months in the face of higher bond yields (and were facing pressure again in early May as inflation fears and yield rises resumed).
It's hard for all the commercial and social turmoil to unwind smoothly, however. UK hospitality businesses are worried they won't be able to find enough skilled staff to make the most of the avalanche of gaiety they've been holding out for. Many European workers decamped to the Continent during the lockdown and are now unable to return because of the worsening situation there and travel restrictions. This could cause wage pressure and a hit to profitability. Although there are plenty of people looking for jobs, so a great retraining may be in order.
Inflation is still on everyone's mind. Yet we still believe that the chance of prolonged prices rises is low. There's too much debt in the world, global demographics are disinflationary, and technological progress is pushing costs ever lower. There will be dislocations like the ones we have described – in long-shuttered industries, in booming sectors – but the market should soon sort these anomalies out.