After a hard day's night investing clients' cash, our head of multi-asset investments David Coombs has neglected his own savings. Yet given the Bank of England's tough stance, are there now savings rates worth shouting about?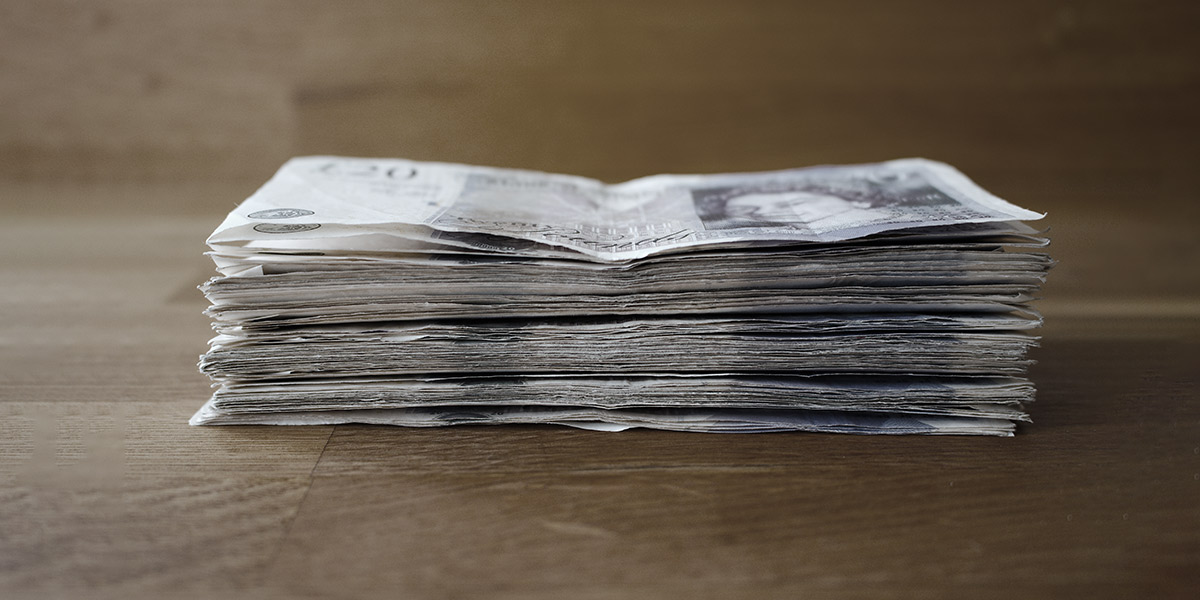 A bit like a gardener who neglects their own garden after a hard day's toil on everyone else's, I'm guilty of leaving my cash reserves sat in a current account earning nothing.
My laziness hasn't really cost me much over the past five years, but now there are dizzying rates of interest. I've seen 2% – or more (!!) – offered at various banks/building societies and inflation is taking its toll.
This has spurred me on, not to mention much nagging from my accountant wife, Tracey. But do I want to lock my money up at 2.5% for three years, given Bank of England (BoE) Governor Andrew Bailey's recent chat? If inflation is going to be 13%, then will rates go to double digits? If so, I'm holding off and leaving the decision for another day. I will be able to defend my inaction as I will wait for more jam tomorrow.
Bailey wasn't one to share much joy as he also predicted five quarters of recession. No messing about regarding definitions, as they are doing in the US. Oh no – he is calling it. But just hang on a minute. This is the same bank that had been forecasting 'transitory' inflation and subdued growth not that long ago, so its record on predictions is, shall we say, chequered.
I'm really struggling to understand the commentary surrounding the BoE's 50-basis-point hike in interest rates last week. If you were anticipating a significant and lengthy recession, should you be raising rates at all? On the other hand, if you are forecasting 13% inflation, then why not raise rates 75bps or even 100bps now? Shock and awe the markets. Given the accuracy of recent forecasts, I think we should all calm down a bit for now and focus on the facts. We discussed these facts, as we see them, among other things during our latest episode of The Sharpe End podcast.
A growing body of analysts are drawing a parallel between the end of COVID-19 and the end of the Second World War. I find this extremely worrying. For 10 years after the end of hostilities the UK was not in a period of euphoric return to normal growth. Rationing continued into the 1950s. My grandparents, if they were still with us, would not have recognised the parallel between now and 1947. These comparisons, particularly in the UK, are spurious.
There might be more of a case for this comparison in the US, however. Given the economic impact of the war was arguably much less, because it didn't have to rebuild its infrastructure and cities, for example. But still, it seems like comparing a mountain with a molehill: similar in shape, completely different in quantum and effect.
So, my conclusion is that the BoE is pretty powerless right now. But you probably already noticed that. I think less guidance and fewer comments from the Governor and his Monetary Policy Committee might be a good thing. If you have no conviction in your forecasts, always best keep them to yourself.
One thing I am confident of though: I'm pretty sure the Bank Rate will be above 2% by Christmas, so Nationwide won't be getting my hard earned yet!
Tune in to The Sharpe End — a multi-asset investing podcast from Rathbones. You can listen here or wherever you get your podcasts. New episodes monthly.
In the KNOW is taking a break for the summer. We'll be back writing to you early September. If you have any questions or comments about In the KNOW, or if there's a topic you would like to see covered, please let us know by emailing us at content@rathbones.com. We'd love to hear from you.