Rather than being a reason to press pause on the transformation of economies and societies, Rathbone Ethical Bond Fund manager Noelle Cazalis makes the case that COVID-19 could well be a catalyst for growth in sustainable solutions and the bonds that will fund them.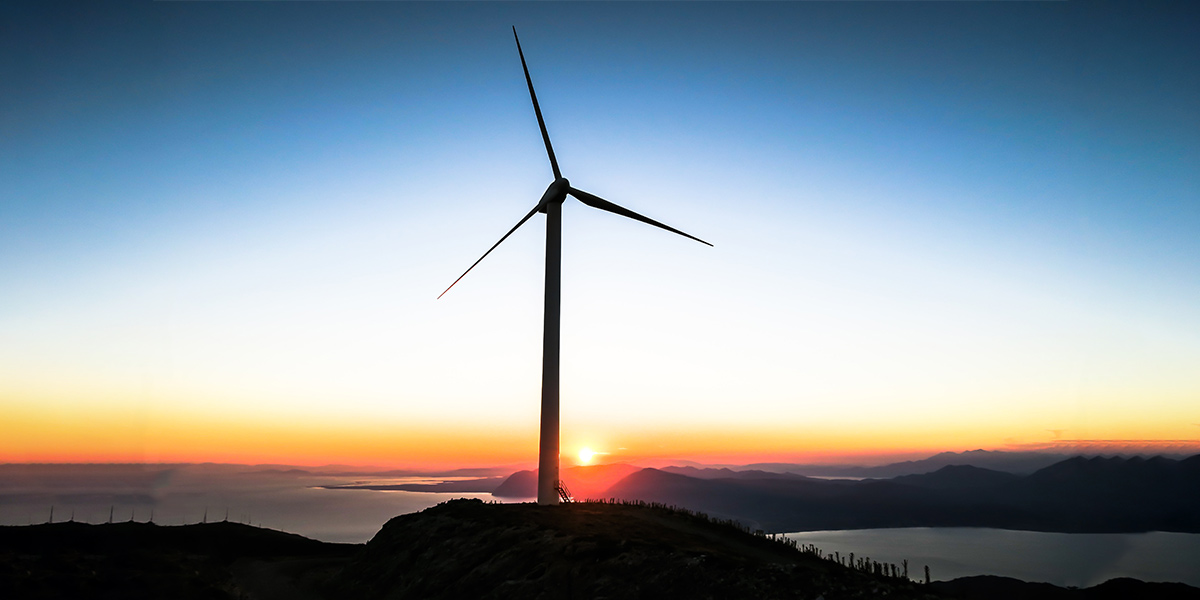 COVID-19 has shown how quickly and easily an unforeseen risk can spread around the globe with devastating impact. As investors, we need to better assess future social risks.
Not only do companies that integrate environmental, social and governance (ESG) principles into their business plans stand a better chance of surviving the next crisis, but the economic recovery itself is likely to be driven by a greater shift towards sustainability and renewable energy as the way we live and work transforms. And we see sustainable bonds playing a key role in this transformation.
 
Social bonds to the rescue?
Social bonds have quickly emerged as a tool to help in the fight against COVID-19, so much so that, by the end of April, some €60 billion of bonds had been issued in response to the pandemic. Moody's predicts that as much as $375 billion of sustainable bonds will be issued in 2020, including social and green bonds.
The issuers cover a range of organisations. The African Development Bank issued the US$3 billion Fight COVID-19 Social Bond aimed at helping to alleviate the impact that the pandemic has had on people and economies in Africa, while the Inter-American Development Bank issued a US$4.25 billion Sustainable Development Bond to help fund the public health response, provide safety nets for vulnerable people, and support small and medium-sized enterprises in Latin America and the Caribbean. Pearson Plc also issued a £350 million education-linked Social Bond to fund sustainable initiatives that support online learning services. We participated in each of these bond issues in the Rathbone Ethical Bond Fund.
 
Green shoots of recovery
Prior to the pandemic, green bonds were already riding a wave of momentum. Cumulative issuance of green bonds reached $900 billion in August 2020, according to the Climate Bonds Initiative, with 2019 being a record year. In the first half of 2020, around US$92 billion of green bonds had been issued.
Together with social bonds, we think the green bond market will play a major role in the economic recovery. Governments are increasingly placing a priority on environmental protection and green infrastructure, and capital markets are ready to fund such projects. Here in the UK, Prime Minister Boris Johnson has not only been promoting environmental protection and renewable energy as part of the recovery process, but also the role of the private sector in making it happen.
As part of plans announced at the recent Conservative Party conference, he said the government will invest £160 million in ports and factories to manufacture the next generation of turbines in an effort to achieve 40 gigawatts of renewable energy production by 2030, enough to power every home in the UK.
This type of ambition is exactly what the UK needs, but the big challenge is turning words into action. Fortunately, businesses are also backing action on climate change, through collaborative efforts like the Business Coalition for Nature. The coalition has more than 560 signatories with revenues of more than $4 trillion, boasting some of the largest and most familiar corporate names, all of whom are calling on governments to adopt policies to reverse nature loss.
Initiatives like these tell us that further private investment in sustainability and green infrastructure is likely, which means more capital will be needed to finance these projects. This is where green bonds come in, and our expectation is that this market will only continue to grow from here.
 
A catalyst for the recovery
Prior to the pandemic, there was already a great deal of momentum behind ESG and the sustainable investing movement. Bond issuers have not only taken notice of the climate change emergency, but they have also embraced sustainable practices.
We see this trend accelerating as the world recovers from COVID-19. ESG investing will be pivotal to 'build back better'. On the social side, we will look for investments that prevent the further rise of inequalities. On the environmental side, green infrastructure, and renewable energy will continue to be important themes for us and widespread government support for these initiatives will likely drive significant investment into this area in the coming years.