We spoke to Gen Dearman, chief executive of children's charity Challengers, to find out more about their important work supporting disabled children, young people, and their families.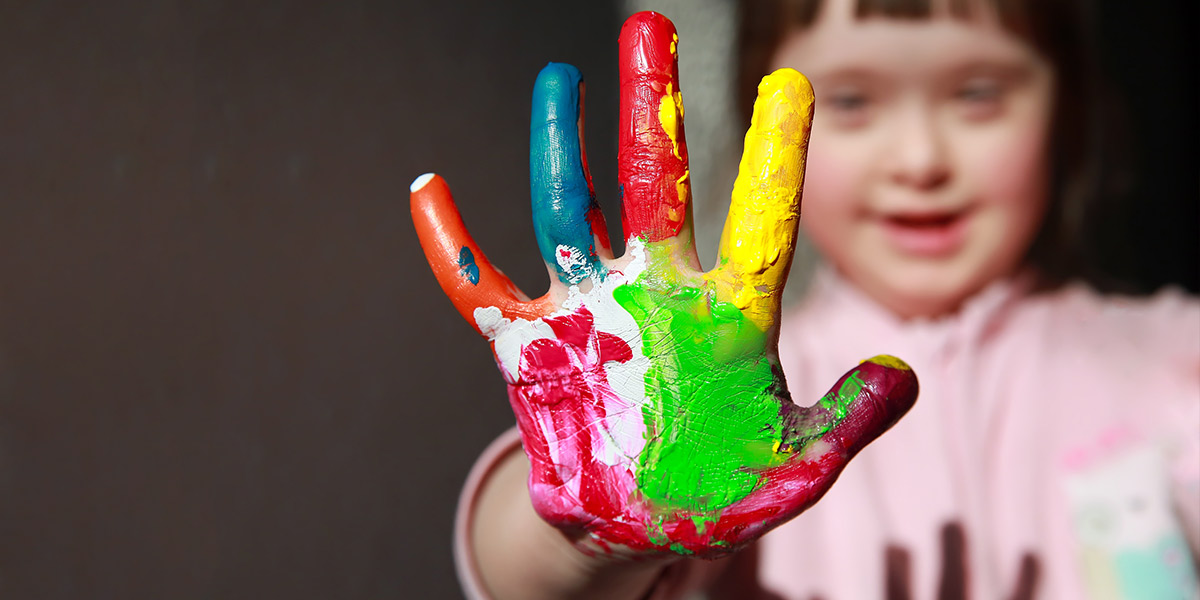 Tell us a bit more about Challengers 
 Challengers is an independent charity that gives disabled children and young people the opportunity to play, have fun and make friends in a safe and supportive environment. We support children aged 2-18 at our inclusive pre-school, play and youth services across the South East of England.  
The driver behind our work is inclusion; making sure that disabled children get the same chance to access exciting play and leisure opportunities as their non-disabled peers do. We've been passionate champions of disability inclusion since the charity was established in 1979, and more than 40 years on, Challengers has grown to support thousands of children, young people and families. At our pre-schools, we bring disabled and non-disabled children together so they can make friends and learn from each other. It's a fantastic way for children to learn that everyone is different, and not only that, but that it's ok to be different and we can celebrate our differences! I'm very proud that we're helping to teach the next generation about inclusion. 
We also run a service which provides urgent support for disabled young people who are out of education - either due to having been excluded, or because their current school cannot provide the appropriate support. While out of school, our highly trained staff help these young people to learn valuable life and social skills, build their confidence and prepare them for a successful return to education. 
Why is play so important for disabled children? 
"Aside from being fun, play is essential for a child's cognitive, physical, social and mental wellbeing and development."
Aside from being fun, play is essential for a child's cognitive, physical, social and mental wellbeing and development. Through play children learn to build confidence, self-esteem, creativity and how to interact with others, but sadly we know that too many disabled young people miss out on it every day.  
Shockingly, more than 50% of disabled children in the UK have been actively excluded from other play settings, and there are many barriers that prevent disabled children from playing – from physical impairments and a lack of accessible play facilities, to simply a lack of time and support. That's where Challengers comes in… we remove these barriers to provide truly inclusive play and leisure that everyone can enjoy and join in with, no matter how complex their needs are.  
 It's clear to understand the benefits for disabled children and young people, but what impact does your work have on families? 
The work we do has a hugely positive impact on families as a whole. Parents often tell us how much their children love coming to Challengers and how it benefits their family. Last year we provided 65,000 hours of inclusive play and leisure for disabled young people, offering their families essential respite from the demands of caring. 
Many Challengers families describe what we do as a lifeline, telling us that they simply wouldn't be able to cope without the respite we give them. They can relax and have a break, knowing that their child is having a great time, making new friends and experiencing exciting activities. Mum of 9-year-old Eleanor, who attends our playscheme in Guildford, articulates this perfectly: 
"So many disabled children, like mine, will never get invited to parties or play dates. Challengers might be the only social activity they have, and it's a vital part of their lives. As a family, we're happy when Eleanor is happy, and when she's having fun at Challengers it gives us the chance to do things we can't do easily when she's with us. It also allows us to focus on Eleanor's younger sister, which is hugely important. It's no exaggeration to say that I don't know how we would cope if we didn't have Challengers." 
We know that the COVID-19 pandemic has hit charities hard. How have the past two years been for Challengers? 
 The past couple of years have been challenging for everyone, not least for disabled children and their families. More than ever, I think we can all appreciate how devastating isolation can be, and sadly that's a daily reality for some disabled children and their families. That's why our work, bringing disabled children together to make friends and have fun, is so important. 
"More than ever, I think we can all appreciate how devastating isolation can be, and sadly that's a daily reality for some disabled children and their families."
It's a tough world out there for charities at the moment, and with the cost of living rises things will be even more difficult in the coming years, but we've worked hard to manage the charity's finances to ensure we are in a stable position and able to offer a sustainable service for families. In some ways, the pandemic forced us to re-think how we do certain things and pushed us to be creative – for example, we started offering free virtual Challengers sessions on Zoom during the pandemic which were so well received, they're now a permanent part of our service. 
We rely hugely on donations to fund our work, that's why we're so grateful to companies like Rathbones, who recently donated £6,800 from the Professional Deputies Dinner. Whether it's individuals, community groups or businesses donating, every penny adds up and makes a huge difference to the disabled children and young people we support. 
What's next for Challengers? 
We're about to start a big fundraising appeal to raise £250,000to fund the build of a brand new, fully accessible playground at our centre in Guildford. The playground will feature specialist equipment to facilitate children with differing needs, including a wheelchair-accessible carousel and multiple seating options for swings, and play equipment chosen specifically to help develop children's fine and gross motor skills – we can't wait!  
It's going to be great not just for us, but for the whole community as we'll also be opening it up to the general public for local families to enjoy together. It's an exciting opportunity for us to build a space that brings disabled and non-disabled children together, where they can make friends and learn from each other.  
We'll be doing some exciting (and some might say crazy) things to drum up support, including a 24–hour day of play on Wednesday 3 August which we'd love as many people as possible to get involved with – watch this space! 
Find out more about Challengers.