Investors scramble to price in higher borrowing costs
As concerns about Omicron's capacity to derail economic recovery have eased investors have begun to position themselves for rising interest rates. Markets have had a volatile start to the year, but we don't see bear territory ahead.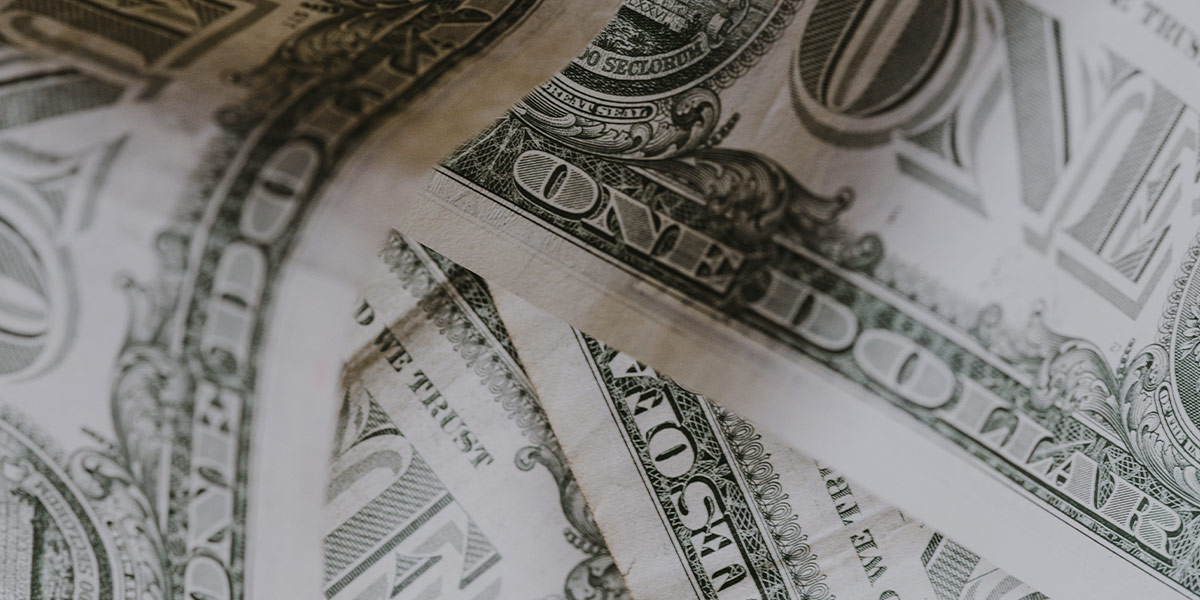 When Omicron first appeared before Christmas, investors panicked at its increased infectiousness and its ability to circumvent some vaccines. The fear being that it might force countries to rethink pandemic mitigation strategies founded on inoculation. The potential for yet more lockdowns and closed borders was suddenly back on the table. Early reports of its lessened severity, despite increased infectiousness, offer tentative confidence that the strain could prove the beginning of the end of the pandemic – where COVID-19 evolves to endemic status.
Is inflation peaking?
If the COVID cloud does start to recede, huge Omicron-driven staff absences should begin to ease and people should become less cautious about socialising and spending. This should help underpin economic growth. The post-lockdown rush is behind us and growth is moderating, but it is still likely to remain above average in 2022. This is useful as global GDP correlates very strongly with global earnings.
The big worry for 2022 is the potential trade-off between growth and inflation. Steeply rising prices have been one of the key consequences of 2021's growth bonanza. US consumer price inflation has soared to 7% - its highest level since 1982. And the Bank of England (BoE) expects UK inflation to peak at 6% in April.
Overall, excess inflation is primarily about the unusual composition of recovery spending. Consumer goods inflation rose in line with spending on goods. Demand here has fallen sharply, and it is difficult to see how consumer goods inflation could stay elevated for too long without the demand. Our analysis suggests that high inflation in consumer goods is unlikely to fully pass over to high inflation in services as spending normalises.
Our base case is for global inflation to fade meaningfully from the spring onwards, but to remain elevated until at least 2023. However, persistent supply logjams, high energy prices and staffing shortages caused by the Omicron surge could yet drive up inflation further, at least in the near term.
The big policy pivot
Meanwhile, central bankers have been clear that there is little they can do to stem the unique causes of today's inflation, but that they are minded to 'tighten policy' as output and employment is strong. Rising rates would ordinarily be a headwind to valuations, but markets are already pricing in a substantial number of rate hikes in the US, UK and Europe. Both the BoE and the Federal Reserve (Fed) made surprisingly hawkish changes to policy in December. Bond and equity markets held firm at the time, but investors have since grown more nervy, particularly given the Fed's ever-more hawkish rhetoric.
The first few weeks of 2022 have seen big sell-offs in the world's biggest government bond markets as investors have positioned themselves for central banks to try to tame inflation by raising interest rates and ending large-scale asset purchases. Bond yields – which rise as prices fall – have leaped to pre-pandemic levels.
Many equity markets have also been volatile. More highly valued growth stocks – whose promises of stellar growth ahead have yet to translate into tangible profitability – have come under particular pressure as investors scramble to reposition themselves for rising rates.
We ended last year placing a higher premium on earnings visibility, global sector leaders and investments underpinned by structural themes for which the ebb and flow of the business cycle is a little less relevant. Surveys of business confidence are strong, the labour market is booming, household balance sheets are in rude health and corporate cash piles are hefty (especially in the UK). In other words, we believe that the risk of a recession is low and that means so is the risk of a bear market. Meanwhile, markets already reflect a reasonable amount of pessimism and consensus profit expectations for 2022 are beatable if economic growth remains above average,which we and the consensus expect. We expect equity returns to moderate, but not to disappoint investors.
You can listen to our co-chief investment officer Edward Smith give a short rundown of 2021 and an outlook for 2022 here.