After many debates, votes and faff, the UK is just about ready to start leaving the EU. Chief investment officer Julian Chillingworth takes a look at the year ahead and the one just gone.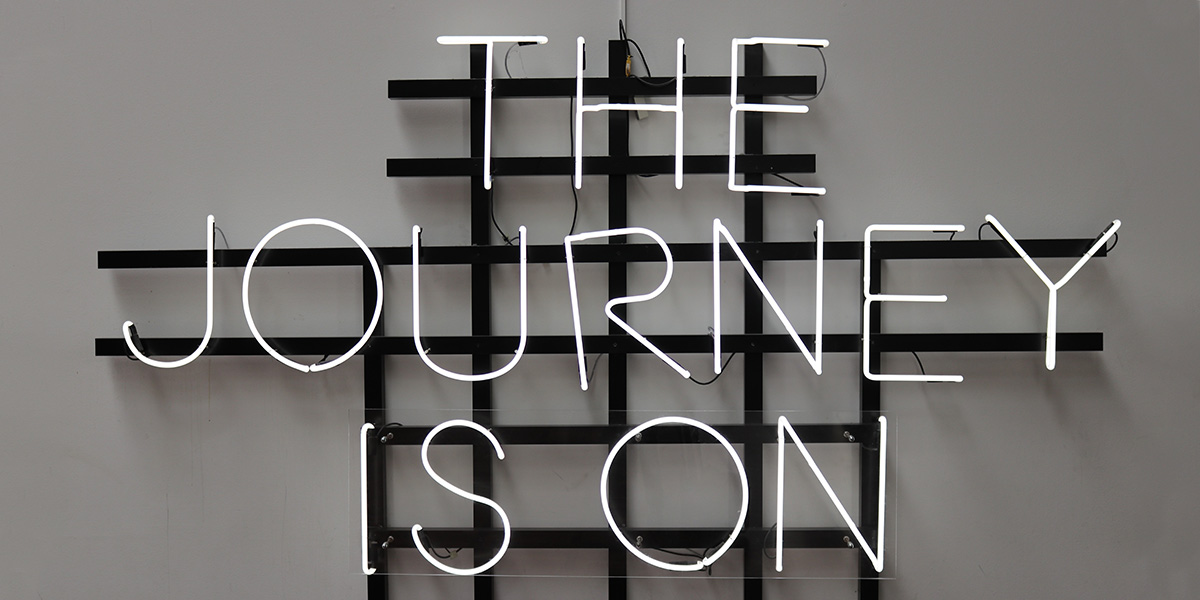 After the better part of four years, the UK finally has its boots on and ready to set off on the path to Brexit. It took a while to figure out which deal we wanted, which government we wanted, which Parliament we wanted … but after three elections and a whole lot of chat, British voters gave Boris Johnson's Conservatives the largest majority since Thatcher and a mandate to drag the UK from the EU.
Mr Johnson moved quickly to reinforce that he intends to implement his deal when the transition period finishes in December 2020, putting forward a law compelling Parliament to leave on that date, deal or no deal. While the certainty is welcome, he has set himself – and the handful of UK trade negotiators – a punchy target. A free trade agreement (FTA) in less than 12 months has raised many an eyebrow, but then, what do experts know? We'll find out soon enough whether Mr Johnson can pull off the impossible – he's already done it twice now – or if this is simply an elaborate negotiation tactic that will be dispensed with as the facts change (again, something with precedent).
Be sure, though, if Mr Johnson cannot seal an FTA with the EU, it would put the UK in a precarious situation. Trade with our largest partner – and with everyone else, for that matter – would revert to World Trade Organisation (WTO) terms. And WTO terms aren't a great place to be right now. The world's trade environment is febrile, antagonistic and relatively protectionist. Not only that, but the WTO's only disputes service was shuttered this month by American machinations. Any country that wants fair trade, will need to agree an FTA (they tend to have their own dispute resolution processes). But larger nations tend to have the advantage when negotiating FTAs because they can offer large markets that move the needle more for the other party, i.e. "they need you less than you need them". A case in point is the recent FTA between the US and Japan. Japan is no sleepy backwater, yet it still inked what appeared to be a sweetheart deal for America. The consequences of its carmakers, software developers and hardware manufacturers losing access to the world's largest market (or getting slapped with large tariffs and having no recourse to the WTO) was just too much to fight its corner.
As for the UK, that's all something to worry about in the future. There will be plenty of twists and turns till then. Indeed, Mr Trump, who has frayed so many trade ties since coming to office in 2016, may fail in his November re-election bid. Recession may hit the world in 2020 or GDP growth may rebound strongly – although we're not in the camp that thinks either of these outcomes is likely. Rather, we think the world will probably tick on as it has, with growth remaining muted but still easily positive. Allied to that, inflation is likely to stay below that targeted by most developed nations' central banks. The US Federal Reserve certainly thinks so: it has all but ruled out any interest rate hikes in 2020.
 
Index
1 month
3 months
6 months
1 year
FTSE All-Share
2.2%
3.8%
5.8%
11.0%
FTSE 100
1.8%
2.9%
4.9%
10.2%
FTSE 250
4.2%
8.1%
11.4%
16.1%
FTSE SmallCap
3.3%
5.4%
3.0%
8.0%
S&P 500
3.6%
1.4%
12.0%
13.8%
Euro Stoxx
1.7%
1.8%
8.4%
13.7%
Topix
0.7%
3.6%
9.9%
6.9%
Shanghai SE
-1.8%
-4.7%
-5.2%
8.2%
FTSE Emerging
0.3%
-0.4%
3.3%
7.9%
Source: FE Analytics, data sterling total return to 30 November
Whirlwind year
As Christmas and 2020 steam toward us, we find ourselves wondering where 2019 went. Never has there been such an action-packed 12 months when everything seems to have happened and yet, we all remain in the same place.
Once again, the US and China are planning to sign a trade deal in the first couple of months of the coming year. A UK government is setting out to get parliamentary approval for a Brexit deal and drag the country out of the EU. The US central bank is promising that interest rates won't be rising in the year ahead. Economists are still predicting recession will doom us all sometime in the next 12 months. Hopefully this time the green shoots of progress won't be a let down and we can move on from the strange purgatory of endless trade threats and Brexit breakdowns …
It's been a pretty good year for asset prices, however. Both stocks and bonds delivered strong returns in 2019. Very much obscured in what will be remembered as a stressful year for investors. Perhaps it's time for us all to take some time out, enjoy some food and fun with our families and forget about the world and its troubles for a while. No doubt they will all be there waiting for us when we get back!
Thank you all so much for your support this year (and all the other years). We hope you have a wonderful holiday break!
 
Bond yields
Sovereign 10-year
Nov 30
Oct 31
UK
0.70%
0.63%
US
1.78%
1.69%
Germany
-0.36%
-0.41%
Italy
1.23%
0.92%
Japan
-0.07%
-0.13%
Source: Bloomberg