Testing times
A DIY COVID-19 antibody test takes a lot out of our multi-asset portfolios fund manager Will McIntosh-Whyte. Cleaning up the mess, he's reminded of why becoming an armchair expert is dangerous for investors.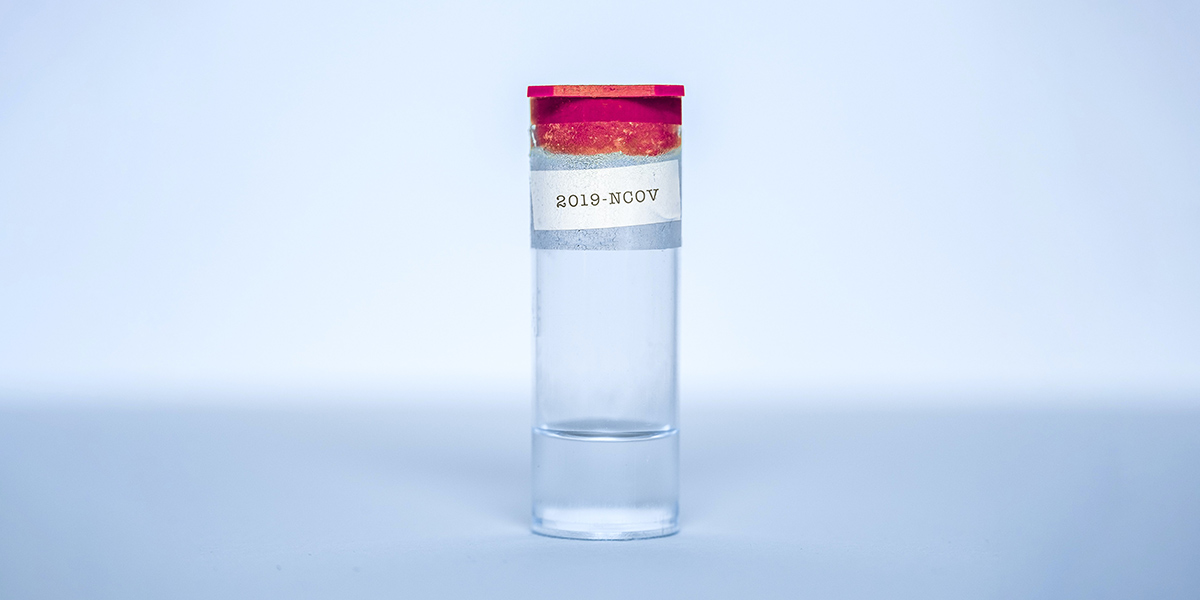 Murder on the dance floor? Not in lockdown. Instead, last Friday night there was just blood on the bathroom floor.
Getting blood out of yourself with a lancet is not as straightforward as it seems. The first attempt on the little finger got us halfway there. The second little pinkie apparently didn't go to the blood bank. And the third time lucky index finger promptly gushed all over the floor. Job done – eventually.
As you might have gathered, the COVID antibody test is not the easiest DIY medical procedure. Although I'm sure most people wouldn't make such a pig's ear of it. As I sent back my overpriced test kit, I found myself wondering why I had bothered. The warnings littered through the process of obtaining one of these kits highlight that the presence of antibodies doesn't guarantee immunity anyway. Even if it did, there is no way of knowing how long the antibodies last. And it also doesn't preclude you from being a carrier. So what was the point of turning my bathroom into a scene from Dexter?
The amount of blood required for the test was surprising, and highlighted why Elizabeth Holmes (of Theranos infamy) dreamt of using a single drop of blood to test for a wide range of diseases and conditions. Originally feted by investors, her company's sensational claims turned out to be pipedreams that are now evidence in a fraud trial. Theranos had no such thing, and having tried to gather enough blood to test for just one blood marker, I now have a visceral understanding of just how hard it must be to create what Theranos strived for. If you haven't already, check out John Carreyrou's Bad Blood for an exceptional read and sobering reminder for investors to remain sceptical in the face of a star-studded board.
Just the other week markets shot up on hopes that Boston-area biotech Moderna had a viable vaccine. The CEO appeared on CNBC talking up its prospects – and the company share price, which traded around 30% higher on the day … The company subsequently raised $500 million of equity that very evening (and company executives sold tens of millions of dollars of shares during the day). More details have since emerged as to the efficacy of those trials and, while promising, the company could only release crucial antibody test findings for eight patients out of the 45 that took part in the trials. Markets more broadly have also taken heart at successful news from a range of companies across the globe that are racing to find a vaccine. I am an optimist at heart, and I am encouraged by the global effort to find a solution to this awful pandemic. Yet I'm also a realist and a sceptic when it comes to information. That makes me wary that historically vaccines have taken a very, very long time to develop. Added to that, not one has so far been developed for a coronavirus in humans.
Of course, modern technology should certainly help reduce this timeline – it took a matter of weeks to map the genome of this virus, whereas they didn't even have a microscope powerful enough to see the Spanish Flu. And perhaps the sheer volume of effort and financing being thrown at this might help expedite a solution. The range of different techniques being applied to develop a vaccine is remarkable in itself. There are, I'm sure, plenty of hurdles to overcome on the path to a vaccine, not least the virus disappearing from our shores too quickly according to those working on Oxford University's solution! They are now rolling out tests in Brazil. There are perhaps more obstacles down the line – even persuading the public to get vaccinated at all, given the surprising strength of the anti-vaxxer movement in recent times, as well as potential public concern over the long-term effects of any vaccine rushed out in a matter of months.
Whenever investors are confronted with an unfamiliar risk (or opportunity), there is a rush to get up to speed. Investors turned wannabe nuclear scientists post-Fukushima. There were a remarkable number of cryptocurrency 'experts' rolled out as Bitcoin soared back in 2017/18; half my football team became part-time cryptocurrency traders during that craze. Today, I am wary of becoming an armchair epidemiologist. You can trick yourself into believing you're an expert because you know the lingo, something that is very dangerous for an investor. Instead, I prefer to get updates from experts in the field who have no obvious vested interests. So far I have yet to find one who is particularly excited about any of the potential vaccines under development. Yet many do seem confident it can be achieved.
Picking the winner in vaccines is, of course, a lottery. Rather than try we are sticking to investing in trusted quality healthcare companies that fit our longer-term themes of people spending more on healthcare as the population gets older. It helps that several of them also happen to be big beneficiaries of the increased testing environment (both those names with approved COVID-19 tests in the UK are in our Multi-Asset Portfolio Funds).
Of course if we can find a trusted vaccine soon – and I remain hopeful we can – it would help ensure no more casualties, end this needless suffering and enable a return to normality. We can also move on and get back to talking about something else. Brexit anyone?!