Time to shape up
After months of selfie cuts and ad hoc trims, investment specialist Craig Brown's hair is in chronic need of expert help. As businesses come out of the other side of lockdown, they're likely to be in a similar situation.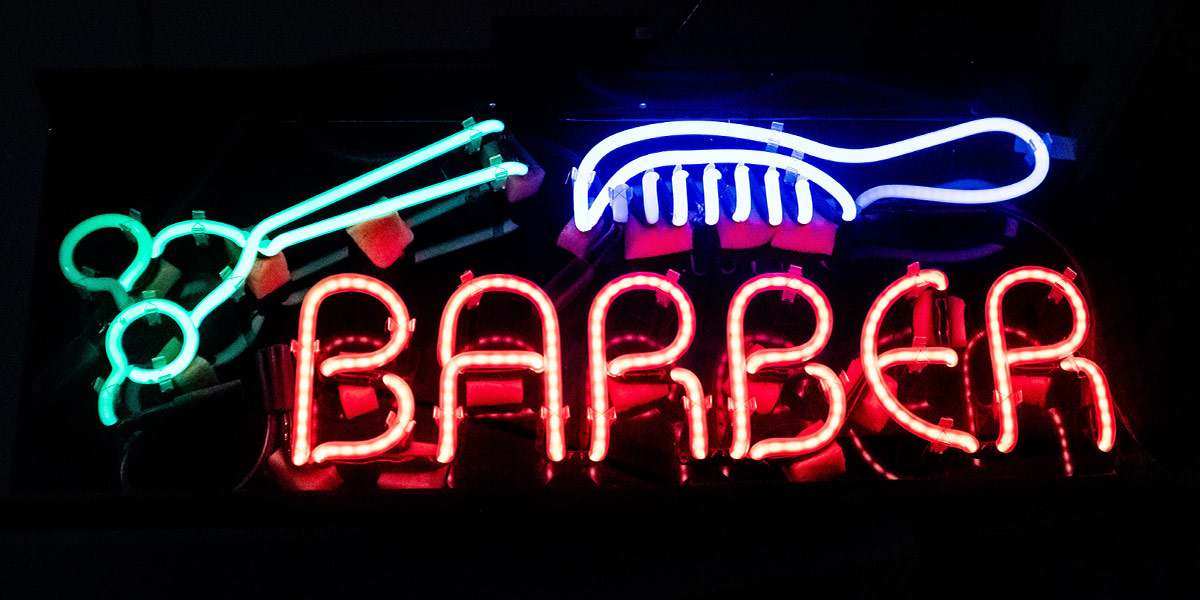 It's beyond a joke now. A month ago, when my shaggy hair became too much to bear, I resorted to a DIY haircut. My rather unsophisticated attempt was fine at first, particularly while the image of me is a rather pixelated one on Zoom, but it was no long-term solution.
As time has gone on and my hair has grown longer, my lack of haircutting nous is beginning to be all too apparent! Thankfully, Boris has given the green light for barbers to open up again. It's time to get the professionals in.
Getting skilled help to look shipshape again isn't just confined to the state of our hair. We're seeing the corporate equivalent of businesses booking in haircuts and beard trims as the shutters begin to lift around the globe. As businesses peek out on the dawn of a new post-COVID world, many spy a decade's worth of changes in consumer tastes and behaviour playing out over just a few years. Getting your approach right has never been more vital as the speed at which businesses can be left by the wayside has dramatically increased.
On a recent virtual conference hosted by the chief technology officer of Amazon's AWS cloud-computing business, I was astounded to see the impact that cloud computing is having on the ability to build and then scale a business. What used to take years – and an enormous amount of money – can now be done in weeks with cloud services like AWS. These businesses can quickly upscale their capabilities as required to adapt to their customers' needs. For large incumbents, this means the risk of disruptors coming for your customer base is cranked up to 11. If you can't react quickly to fend them off, you will end up like Gulliver, tied down by a thousand Lilliputians. In our Multi-Asset Portfolio Funds we own Amazon, along with Microsoft and Alphabet, giving us blue chip exposure to key cloud technology players that will become ever more vital to all businesses.
Like with my hair situation, when it's a small trim and tidy-up I'm confident in grabbing the scissors and giving it a go myself. However, when your style is old and tired (or the compounded shame of several self-inflicted hack-jobs) you need expert help to get you into the right shape. Some businesses are now looking in the mirror and seeing that they are sporting an '80s mullet well after the likes of even Billy Ray Cyrus thought better of it.
Accenture, a consulting business which we also own in our funds, has expertise in areas across the digital landscape, from ecommerce and digital strategies to cyber security. Getting it right in all these areas – and ensuring that all parts make a coherent whole – is only going to become more important. Accenture has the skills and objectivity of an outsider that helps it assess a business with none of the emotional bias that can sometimes occur from within. This informed advice can be crucial in fighting off the disruptors – and maybe even propel companies to become one themselves. We have already seen companies considering changes to their fundamental business models, such as bypassing third-party distributors to sell directly to consumers. Oftentimes, in the digital age, that means working with a firm like Accenture. Accenture has been getting its own business in shape too, including retraining some 37,000 staff to shift to technology and cloud services, given how pivotal it has become.
On the cyber security front, after years of muttering, the flexible-working era finally seems to be dawning for real. Millions of white collar workers are likely to be accessing work servers using their own devices and through less-secure internet connections both at home and (one fine day) in cafes. No judgements here, but who knows what websites people decide to frequent in their own time. This opens up businesses to risks presented by the errant click of a link which could let malware into a business server the next time the employee logs on from their personal device. This is complex ground and we believe businesses are going to be enlisting experts to ensure they get it right.
So I'm hanging up my scissors and clippers for good and getting the professionals to set my lid right again. It seems that CEOs are thinking about businesses in the same way – or at least they should be.