Vive le domestique
Tour de France glory for a Welshman gets head of multi-asset investments David Coombs pining for what could have been and also reminds him to be grateful for team players.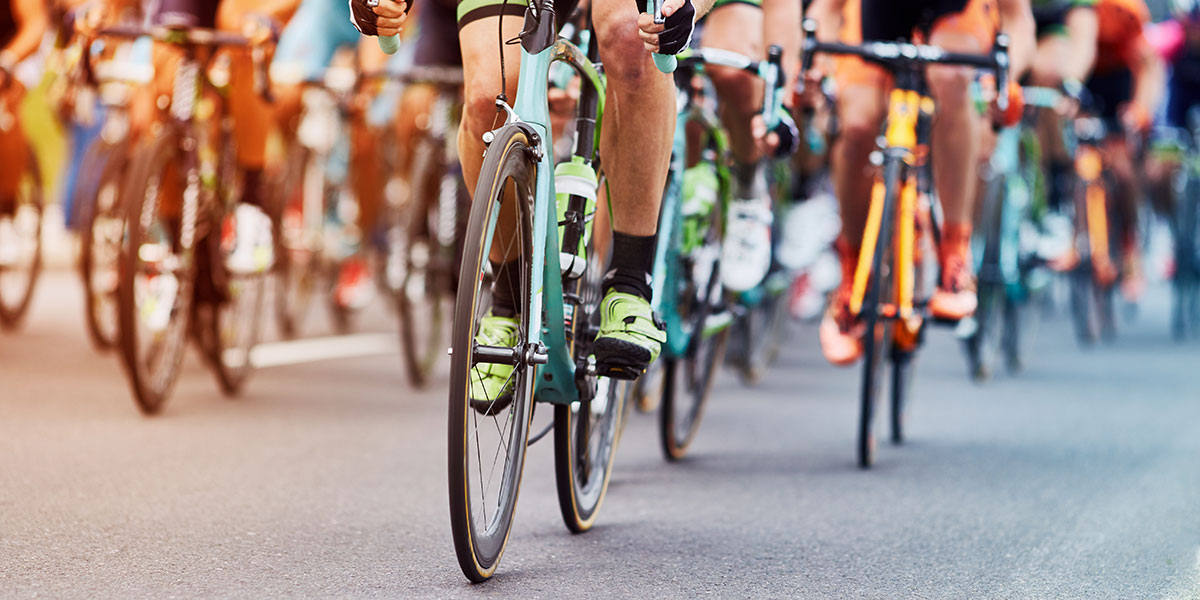 It was really pleasing to see Geraint Thomas – many times the domestique – win the Tour de France. Domestique is French for servant; it's a team player, a supporter in the background, and Geraint is one who finally emerged as a solo star.
Since winning, his school, Whitchurch High in Cardiff, has had bundles of media attention given that footballer Gareth Bale and former Lions captain Sam Warburton are also alumni. To avoid fanning the flames, I've been lying low. Not many people know this, but I attended Eglwys Wen, a feeder school for Whitchurch High. I have been reflecting on what might have been. I would have been a professional sports star if only my parents had not moved me to the Vale of Glamorgan – posh valley or Manchester's Knutsford – when I was 10! Being two stone overweight and having no sporting talent may also have been a barrier.
Instead, while Geraint ascended the podium on the Champs-Elysees, my mind wandered to my own reality. The coming week was the start of the quarterly earnings season. A marathon ordeal in the saddle for me, but instead of mountain vistas and French villages I get to roll through endless pages of company accounts and watch blinking numbers on a screen. During this tiresome quarterly nonsense, supposedly long-term investors react to short-term factors and then extrapolate them 20 years forward. It can be wildly frustrating, but at the same time knee-jerk reactions can offer great opportunities.
Over the last few days some of the FANGs (Facebook Amazon Netflix and the artist formerly known as Google) and the wider tech sector come under pressure, particularly Facebook and Twitter. I won't repeat our views on social media again, but investors are starting to debate the reality of these stocks rather than just the hype.
A number of stocks in our portfolios have felt the ripples from this technology wobble. Visa, Mastercard and Amazon have all pulled back after achieving star returns so far this year. The volatility created by these jitters has been counteracted by solid gains from some of our stocks in less starry sectors. Domestiques like Johnson Controls (building heating and ventilation), PPG (paint and industrial coatings), Wisconsin Energy (power generation and distribution), Schlumberger (oil services), and pharma giants Roche and Novartis have all posted decent results/updates. They have started to show upward momentum after being lacklustre for some time. These sectors haven't stimulated much excitement or interesting chat lately – some probably never have! I'm looking at paints and building ventilation here. That means they can be largely ignored by big slugs of the market until the bright new things come off a bit and people cast around for more reliable, and measurable, quality.
It reminds you why having a diversified portfolio is so important. It's not about trying to pick the best growth stories and throwing them all in together to maximise returns. It sounds glamorous, but it's never going to work over the long term. Markets are too fickle and style and sector rotation will seriously increase your volatility and your drawdowns. At times like this we reflect on portfolio discipline and remember why we run a balanced sector strategy and keep adding to our unglamorous names when they remain out of favour for months and sometimes years.
It's so important to retain conviction in your approach and take profits when stocks break out upwards. We reduced Amazon last month due to its significant outperformance this year and added to our laggards which sometimes feels like you are rewarding the failed. This week we were glad we did.
I suspect comparing Geraint to Johnson Controls is probably the most unusual analysis that will do the rounds in coming weeks as the media discover this brilliant sportsman. But in our defence, they do both have high-quality cardiovascular systems …
I have a feeling in the second half of this year we will see more realism when reviewing the performance of the stock market stars and a bit more faith in the domestiques.