Programme
Join a community of like minded entrepreneurs, access content and experts.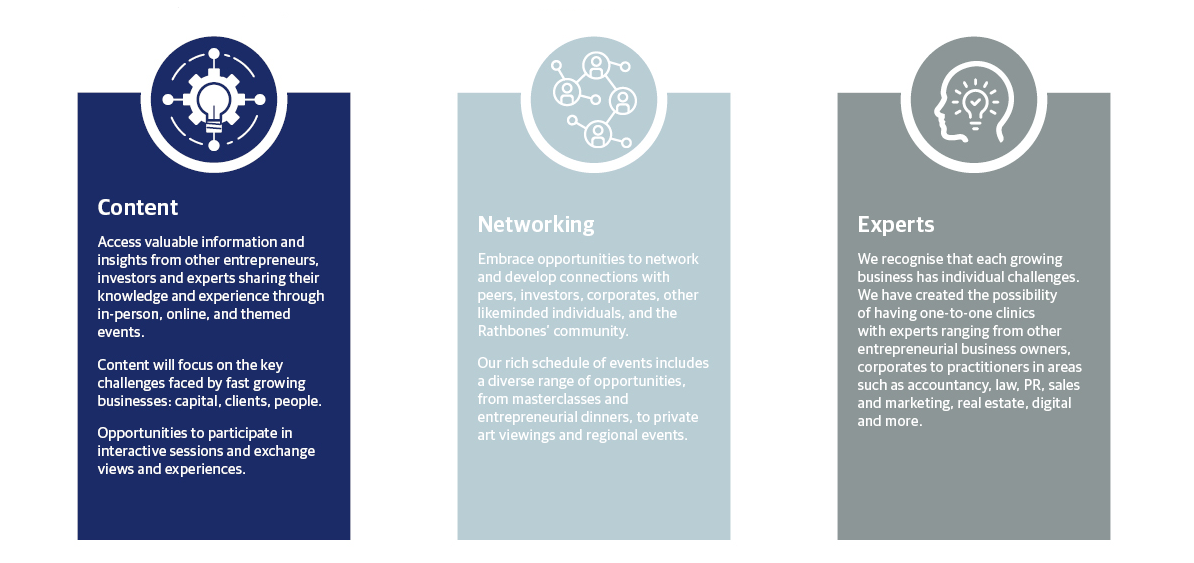 See below a selection of previous events.
The Churchill War Room Dinner
Rathbones hosts dinner and private viewing for entrepenurs. We were joined by rathbones Non Executive Director Dharmish Mistry who shared his experience and journey.

Breakfast for female founders with female VCs
Rathbones host a breakfast with female founders and a panel of female investors. It was an opportunity for founders to ask questions and to network with female investors.

Masterclass: preparing for an Exit
Rathbones hosts a face to face masterclass on the topic of preparing for an exit which was followed by an evening reception. We had companies from all different sectors preparing for various exit. We were joined by investors, speakers and experts.