MiFID II ex-post costs and charges disclosure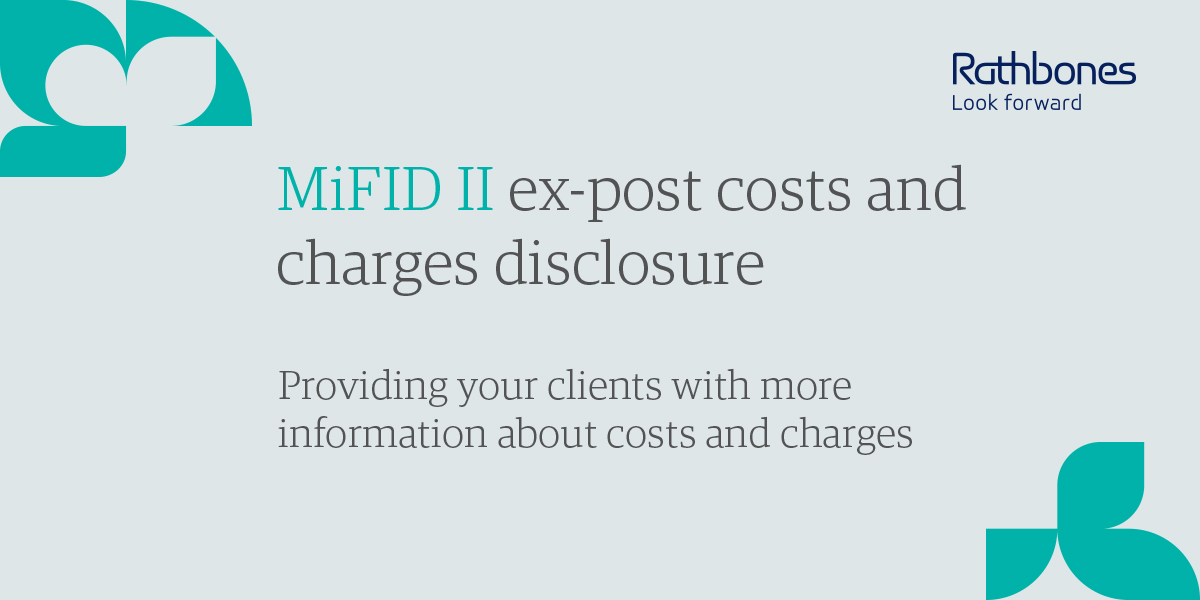 In 2018, our regulator introduced new rules that require investment management firms to provide more information about the costs and charges that apply to portfolios. This drive for greater transparency is actively supported by Rathbones as openness is both an important factor in building trust between firms and their clients and helps maintain an appropriate focus on costs.
The document, you can download here, will tell you about the costs and charges borne by a client with regard to the management and administration of their investments and the impact they have had on their performance. Some of these costs and charges will be familiar to you as they have appeared on clients' previous portfolio reports. However, some of these you may see in detail for the first time, particularly where we use third party investments within a client portfolio. For example, if we invest in unit trusts on behalf of your client(s), these have an in-built charge that is received by the unit trust fund manager.
We believe that providing greater transparency on costs is a positive step for your clients and the wealth management industry. It means that you can better understand all the costs that are associated with your clients' portfolios, the impact they have on investment performance and it allows you to have more meaningful conversations about value for money — we welcome this as we believe the approach taken by Rathbones delivers value for your clients who entrust us with their wealth over the long term.
If you have any questions, please contact your Rathbones investment manager.
Download our MiFID II Ex-post costs and charges FAQ
Download an example of a Statement of costs and charges